Reformation Sunday's Kirkin' O' the Tartans
Posted: 09/29/2020

Kirkin' in the Time of COVID
Wear your plaids, your kilts and your tweeds as we celebrate the Scottish roots of our Presbyterian faith on Reformation Sunday, October 25. The nasty COVID isn't going to stop us from having our traditional one 10 am service. We're going to celebrate outside in the Convention St. parking lot so we can seat more people. Grab a bottled beverage before in the Terraced Garden then find a socially distanced seat for worship. James and Jim Hogg will entertain us with special music following worship. Those interested in staying in the air conditioning are welcome to watch the livestream in the Sanctuary. In the case of bad weather, we'll have worship in the Sanctuary with overflow in the gym. Our Congregational Meeting will be November 8 during the worship services at 9 and 11. The purpose is to vote on the slate of new elders and deacons to be presented by the Nominating Committee.
Clan Tartans for the Kirkin'
We want your clan's tartan to be represented in the Sanctuary at the annual Kirkin' O' the Tartans. Call Jaci Gaspard to see about including yours, 620.0221.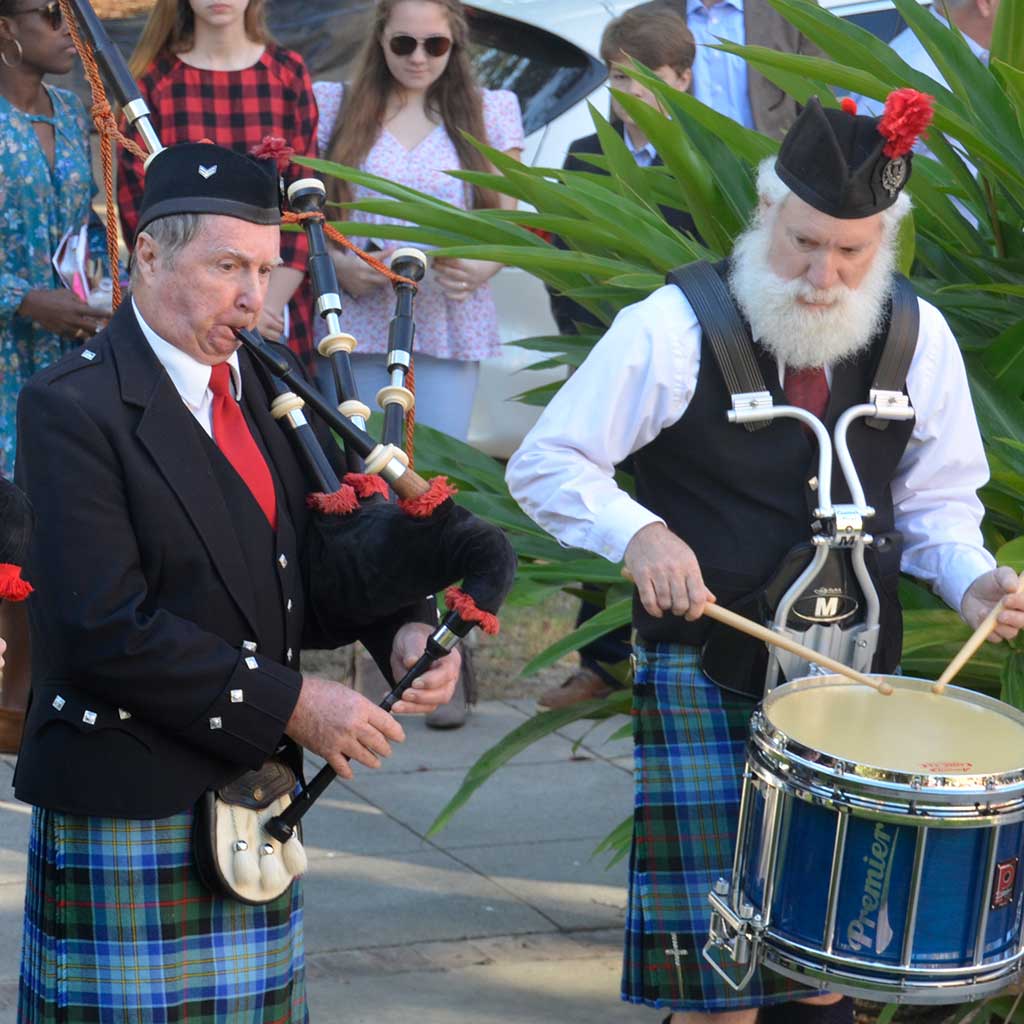 Back to News