Reformation Sunday's Kirkin' O' the Tartans - October 28
Posted: 09/17/2018


As Presbyterians, we know that our expression of faith was born in Scotland. So we celebrate our Scottish heritage on Reformation Sunday, October 28. Wear your plaids, your kilts and your tweeds as we celebrate the Scottish roots of our Presbyterian faith. We will muster on the Sanctuary steps at 10 am. After enjoying the bagpipers, we'll follow the procession of the Bible, the tartans, the pastors and choir as we enter God's house. During the service, we will hear of the daring, sacrificial faith of the first Presbyterians. We will call the clans and invite those of Scottish descent to lead each and everyone of us in affirming our faith in Christ our Lord.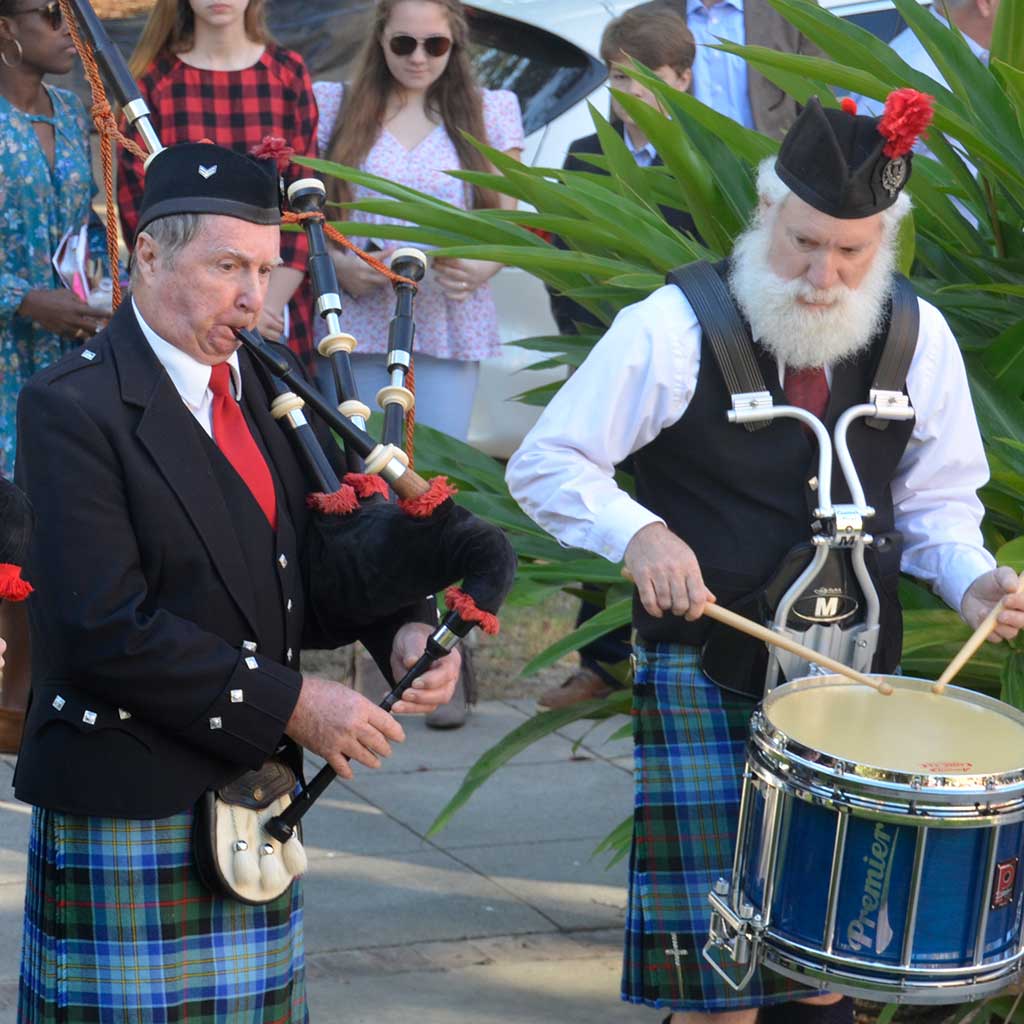 We'll all thrill as the organ and the bagpipes are unleashed for the stirring "Highland Cathedral." Bring your friends and don't miss it!
Our congregational meeting will be a part of our service as we elect new elders and deacons as well as vote on proposed changes to the church Articles of Incorporation.
2021 Nominated Class of Elders and Deacons
The congregation has nominated the following members for the 2021 class of officers. Please pray for our leaders.
Elders: Katie Forsthoff, Joe Juban, Laurie Lemoine, Bill McDonald, Mike Salassi, Richard Setliff, Jerry Stovall, SuzIe Thompson, Dale Weiner and Jim Wood.
Deacons: Libby Adams, Gene Booth, Cheryl Brodnax, Jamy Comeaux, Sharon Dixon, Sherry Kadair, Annie Kelly, Kevin McCarter, Bob Olsson, Melissa Thibodeaux, Milt Westmoreland and Harold Yi.
Clan Tartans for the Kirkin'
We want your clan's tartan to be represented at the annual Kirkin' O' the Tartans. Call Jaci to see about including yours, 620.0221.
Congregational Brunch
Stay after worship for brunch. $5 per person or $20 per family.
Back to News