Irreplaceable
Posted: 02/26/2019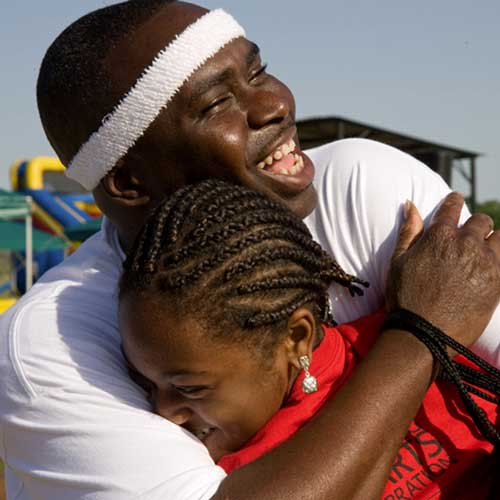 Irreplaceable. That's what the Returning Hearts Celebration means to inmate dads like "Hutch" Hutchinson. It's the only time of the year inmates get to have unhindered meaningful time with their children.
The Returning Hearts Celebration is May 18. It's because of your prayer and partnership with Lifeline Global that opportunities like these are offered to inmates like Hutch. It means so much to them to just be able to be the parent they wish they could be every day. And they have come to this realization because of what they've learned through the Malachi Dads program for dads. This is where the real transformation takes place.
One inmate several years ago said this with a gentle smile on his face, "I was able to lead all three of my daughters to the Lord today."
That's why we do Returning Hearts Celebration. We need 600 volunteers to make this day happen. Please put it on your prayer calendar—May 18, the "irreplaceable" day.
Back to News