EPC Pastor Imprisoned in Turkey
Posted: 02/08/2017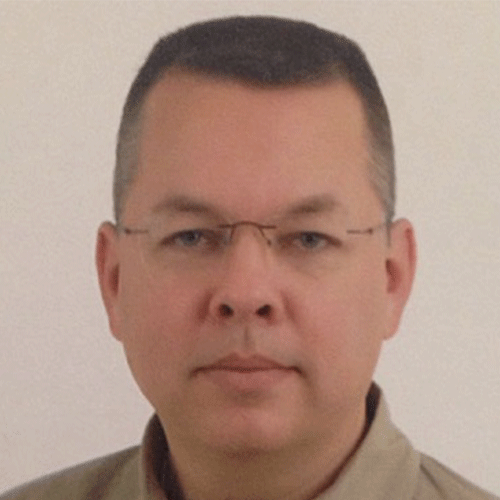 Andrew Brunson, an EPC missionary, has been a pastor in Turkey for over 23 years. He was falsely accused by the Turkish government of "membership in an armed terrorist organization" in October 2016. He has been imprisoned for over 100 days.

The good news is you can help. Jeff Jeremiah, the Stated Clerk of the Evangelical Presbyterian Church, has sent this letter which we've copied below. In it are several ways you can encourage the United States government to take action.

Please take the time to read the letter. The links make it easy for you to help release Mr. Brunson.

Dear Friends,
I have been regularly asked by leaders and members of our churches, "How can I get practically involved in working for Andrew Brunson's release?" Today we have three avenues of action:
1. Open letter to President Erdogan. This morning, I was contacted by a member of the Senate Foreign Relations Committee in Washington. He let me know about an "open letter" (click to access) addressed to Turkish President Recep Erdogan and signed by leadership of both parties. Click here to access a list of the congressional representatives who have signed it. If your Senators and Representative are not listed, will you please contact (call or email) those leaders immediately? This is urgent because the letter is dated Friday, February 10.
If you do not know who your representatives are, www.senate.gov and www.house.gov have a search field in the top right corner, and each of your representatives' website has a contact form. It will only take you a few minutes to call or write and ask them to sign the Senate Foreign Relations Committee's open letter to President Erdogan.
We are very grateful for the many friends the EPC has on Capitol Hill!
2. White House Petition. With Norine's approval, we are launching a focused social media campaign this week directed toward President Trump. Capitol Hill leadership and religious freedom advocates have agreed that Trump is the one person who can effect Andrew's release. He alone could call Erdogan and tell him, "If you want to have a conversation about a better relationship with the United States, you will first release Andrew Brunson." This is the message we have tried to get to the President since mid-December. To date, we have failed.
It is time for another approach, so we have launched a "Forgotten American in Turkey" petition at https://petitions.whitehouse.gov/petition/forgotten-american-turkey. In order to get the attention of the White House, we need to get 100,000 signatures by March 6. While a high bar, it is reachable if we all take a minute to sign and get the word out to our congregations. In addition, you can contact the White House directly at www.whitehouse.gov/contact#page. We will post links to this petition on EPConnection as well as the EPC Facebook page and Twitter feeds this week.
3. Twitter. We have registered the hashtag #ForgottenAmericanInTurkey so please use it as you share our article with your social networks. Also, please like, share, repost, and retweet any other articles about Andrew that cross your radar (and add #ForgottenAmericanInTurkey). We also can capture the attention of the White House and President Trump by adding the Twitter handles @WhiteHouse and @realDonaldTrump to any article you share. By adding these Twitter handles, your post will appear in both Trump's and the White House's feed.
Finally, please consider setting your calendar for noon each day in your local time zone and posting #ForgottenAmericanInTurkey with @WhiteHouse and @realDonaldTrump in your post. If you do this, President Trump-and everyone who follows him-will hear us.
Thank you very much for joining me in support of all Capitol Hill is doing on Andrew's behalf, and for bringing his situation to the attention of the White House. Please continue to pray for his release, and for Norine's peace and safety.
God bless you and remember, He is risen!
Jeff Jeremiah
Stated Clerk, Evangelical Presbyterian Church
Orlando, Florida
Back to News