September Is Buchanan Elementary Month
Posted: 08/28/2019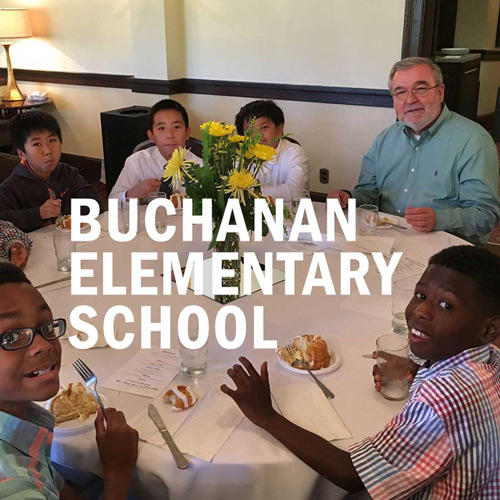 Stop by the Connection Center to check out all of the service opportunities at our adopted school Buchanan Elementary.
We would love to have you join this ministry as a Reading Friend, Teacher Encourager, Classroom Storytime Reader or Special Events Helper. No previous experience is necessary – all you need is a love for children and a willing heart. The commitment is small but the rewards are great!
We are also collecting school supplies at the Connection Center. Items needed are #2 pencils, glue sticks, binder page protectors (clear not matte finish), binder dividers and card stock. Classrooms can also use electric pencil sharpeners, 25x30 white Post-it Easel Pads or 20x23 Post-it Tabletop Easel Pads. (These would be great items for a Circle or Sunday school class to go in on!)
Help us make a difference in the lives of our neighbors just two miles from our church! For more information, stop by the Connection Center or email
Laura Shaw.
Back to News