FPC Women's Ministry Vision
The mission of First Presbyterian Church Women's Ministry is to nurture women as they grow deeper in Christ and further into the world through studying God's Word, partnering in prayer, cultivating meaningful relationships and gathering in intentional life-on-life fellowship. Our prayer is that every woman feels poured into, supported and has a place and a purpose in our church body as we encourage each other as ambassadors of the gospel.
Bible Studies
Weekly opportunities to grow deeper in Christ through prayer and study of God's Word.
2 Timothy 3: 16-17: All Scripture is breathed out by God and profitable for teaching, for reproof, for correction, and for training in righteousness, that the man of God may be complete, equipped for every good work.
Saved by Grace Galatians Study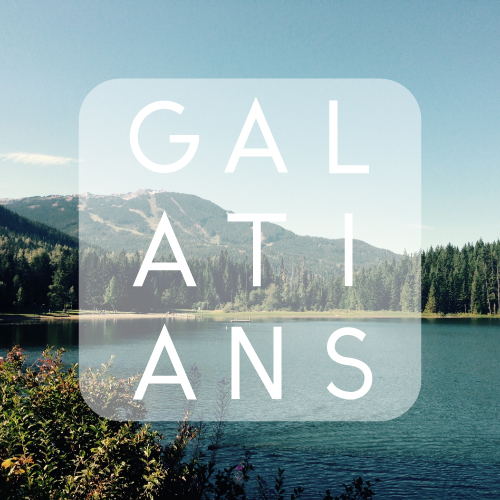 Do you rest freely in God's unconditional love and live freely in his grace? Or are you often tempted to work in your own power, work according to your own rules, and work to earn God's favor?
God's grace is unique, revolutionary and life transforming, but it's also a hard concept to fully grasp. Even after we are saved—saved by grace—there are still traces of a performance mentality that we all struggle with.
Phil Ryken says that the book of Galatians was written for recovering Pharisees who thought that what God would do for them depended on what they did for God. In a way, we are all recovering Pharisees who are constantly tempted to adopt a performance-based Christianity that denies the grace of God. Although we have been saved by grace, we don't always live by grace.
What the Pharisees failed to understand—and what we still struggle with today—is that God's grace cannot be earned; it only comes free. Grace is the favor God has shown to undeserving sinners through the death and resurrection of Jesus. And grace is exactly what recovering Pharisees need.
Beginning the week of March 17-18, Women's Ministry will kick off an 8-week study in the book of Galatians, which gives us a picture of grace that is both good and glorious. May we rediscover together that Christianity is not about what we do for God; it's about what God has already done for us in Jesus Christ.
WEDNESDAYS
6.30 pm via ZOOM
ZOOM Link password: 1234
THURSDAYS
9.30 am live in the Sanctuary
Colossians Study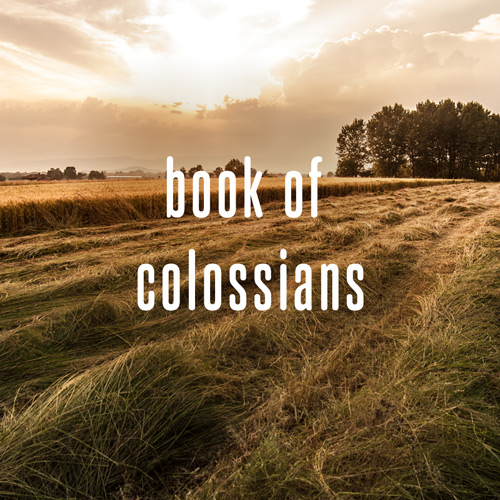 Colossians is one of the most clear letters about the supremacy of Jesus Christ over all things. What a great study to start the new year. All women are welcome!
This study begins January 13 and meets each Wednesday at 6.30 am. Please contact Jill Garner for the ZOOM link.
Circles
Women's Circles meet monthly for study, prayer, and fellowship and meet from September through May.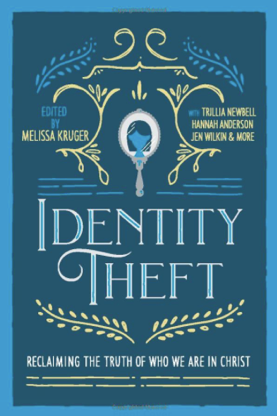 The Women's Ministry Circle book for 2020-21 is
Identity Theft: Reclaiming the Truth of Who We Are In Christ
. Who am I? It's a question we all ask ourselves at some point. Depending on the season, we focus our identity on our job performance, marital status, personality type, or social network, among other options. However, there's a larger question to consider. Who am I in Christ?
A group of insightful, diverse authors including Jen Wilkin, Melissa Kruger, Trillia Newbell, Hannah Anderson, Jasmine Holmes, Jen Pollock Michel, and more, share their wisdom and perspective to help us answer these questions by: exposing our false notions of identity; understanding the biblical truth of our identity in Christ; and reflecting on what it looks like to live in our new (and true) identity. They point out the subtle and significant ways our true identity can be lost . . . and found. In ten chapters we'll cover everything from our identity as children of God to citizens of heaven.
Join us as we explore how knowing who we are in Christ changes every aspect of our lives. Circles kick off in September and there are multiple options (in-person and virtual).

Events
Quarterly opportunities to gather intergenerationally for devotion, service, fellowship and fun.
Proverbs 31: 31 Honor her for all her hands have done, and let her works bring her praise at the city gate.
Spring Picnic: Friday, April 16 at the Home of Connie Miller.
Details and Registration
Summer Socials
Fall Stay-treat/Retreat
Advent Brunch
One-on-One Discipleship
Opportunities to intentionally walk alongside other women in intimate prayer, encouraging one another in gospel truth and love.
Hebrews 10: 24-25: And let us consider how to stir up one another to love and good works, not neglecting to meet together, as is the habit of some, but encouraging one another, and all the more as you see the Day drawing near.
Focused Fellowship: Through the Decades!
Each month, Women's Ministry organizes focused fellowship targeting women in specific decades. There is no agenda! These are simply extra opportunities to gather together outside of the church wallss for food, fellowship and fun.
Leadership Development
Opportunities to become equipped and trained to lead, teach, and serve within the church and community.
1 Peter 5: 1-3: So I exhort the elders among you, as a fellow elder and a witness of the sufferings of Christ, as well as a partaker in the glory that is going to be revealed: shepherd the flock of God that is among you, exercising oversight, not under compulsion, but willingly, as God would have you; not for shameful gain, but eagerly; not domineering over those in your charge, but being examples to the flock.
Women's Ministry Advisory Council
The purpose of the Women's Ministry Advisory Council is to come alongside the Director of Women's Ministry, helping to serve our collective and individual needs. The council members partner with the director in the areas of fellowship, discipleship, prayer and Bible study.
Our 2020-21 Advisory Council members are: Paula Begnaud, Katelynn Cruice, Paige Davis, Sharon Dixon, Katie Forsthoff, Susan McCarter, Stacey Moore, and Katie Schellack.
Director of Women's Ministry
Jaime Carnaggio
jaime@fpcbr.org
Director, Program Support
Sherry McKinley
sherry@fpcbr.org
Women's Ministry Elders
Judy McGimsey
Suzie Thompson
Book Suggestions for Devotional Life
The All-Sufficient God
by Martyn Lloyd-Jones
Jesus Calling: Enjoying Peace in His Presence—Devotions for Every Day of the Year
by Sarah Young
Jesus Storybook Bible: Every Story Whispers His Name
by Sally Lloyd-Jones
Morning and Evening
by Charles Haddon Spurgeon
The Prodigal God: Recovering the Heart of the Christian Faith
by Tim Keller
The Return of the Prodigal Son
by Henri Nouwen
The Screwtape Letters
by C.S. Lewis
Valley of Vision: A Collection of Puritan Prayers and Devotions
by Arthur G. Bennett (Editor)
Book Suggestions on Marriage and Family, Finance and Sexuality
Desperate Marriages: Moving Toward Hope and Healing in Your Relationship
Hope for the Separated: Wounded Marriages Can Be Healed
by Gary Chapman
His Needs, Her Needs
by Willard F. Harley, Jr.
How to Manage Your Money: An In-Depth Bible Study On Personal Finances
by Larry Burkett
Our Greatest Gift: A Meditation on Dying and Caring
by Henri J.M. Nouwen
On the Threshold of Hope: Opening the Door to Healing for Survivors of Sexual Abuse
by Diane Mandt Langberg
Sacred Marriage: What if God Designed Marriage to Make Us Holy More Than to Make Us Happy?
by Gary Thomas
Sex and the Supremacy of Christ
by John Piper and Justin Taylor
The Silence of Adam: Becoming Men of Courage in a World of Chaos
by Larry Crabb
The Wounded Heart: Hope for Adult Victims of Childhood Sexual Abuse
by Dan B. Allender
Book Suggestions for Further Study
According to the Plan: The Unfolding Revelation of God in the Bible
by Graeme Goldsworthy
Breaking the Idols of Your Heart: How to Navigate the Temptations of Life
by Dan B. Allender and Tremper Longman III
The Cross
Studies in the Sermon on the Mount
by D.M. Lloyd Jones
Counterfeit Gods: The Empty Promises of Money, Sex, and Power, and the Only Hope that Matters
The Reason for God: Belief in an Age of Skepticism
by Tim Keller
The End of the Beginning: Revelation 21-22 and the Old Testament
by William J. Dumbrell
The Four Loves
Mere Christianity
by C.S. Lewis
From Eden to the New Jerusalem: An Introduction to Biblical Theology
by T. Desmond Alexander
The God Who is There: Finding Your Place in God's Story
by DA Carson
Gospel Women: Studies of the Named Women in the Gospels
Jesus and the Eyewitnesses: The Gospels as Eyewitness Testimony
Richard Bauckham
Growing Your Faith: How to Mature in Christ
by Jerry Bridges
Keeping the Sabbath Wholly
by Marva Dawn
The Shadow of Christ in the Law of Moses
by Vern S. Poythress
Simply Christian: Why Christianity Makes Sense
by N.T. Wright
Spiritual Theology: A Systematic Study of the Christian Life
by Simon Chan
Surprised by Grace: God's Relentless Pursuit of Rebels
by Tullian Tchividjian
The Unfolding Mystery: Discovering Christ in the Old Testament
by Edmund P. Clowney
When the Darkness Will Not Lift: Doing What we Can While We Wait for God
by John Piper