Find Out Who You Really Are! An Interview with Gerrit Dawson
Will the church have a special theme for Lent again?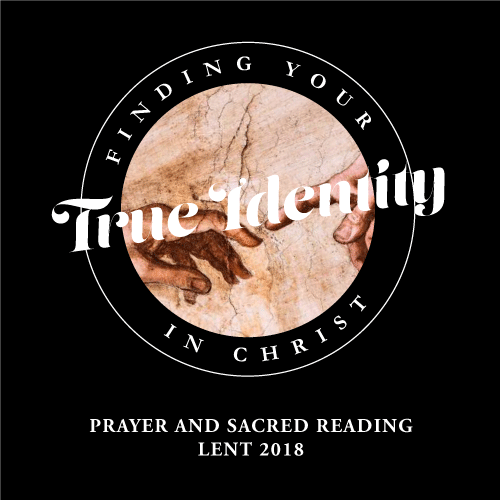 Yes, we plan to focus on identity. That's the question of who we most truly are.
That's a hot topic in our culture right now.
There's a lot of discussion about the power of choice: who do I want to be?
And about genetics and predispositions: who must I be?
We plan to take the discussion deeper: who does God say that I am?
How do we find out?
Identity is actually a dominate theme in Scripture. Our God constantly tells his people who they are. They are meant to live from that.
How will you approach the identity teaching of the Bible?
For the six weeks of Lent, we'll look at six key themes. Who am I? Scripture replies that I am:
1) Created, Called and Claimed by God
2) Hopelessly Fallen and Mortally Wounded by Sin
3) Utterly Redeemed by Christ
4) Lovingly Adopted into Christ's own Sonship
5) Daily Dependent on Christ our Life
6) Significantly Sent on Christ's Mission
What's the one key to this whole identity business?
Here's the open secret: Jesus is God identifying with us in our lost and forsaken condition. He identifies with us, even unto death, so that he can gather us to himself and enable us to identify with him in sonship with his Father. Our true identity is in Christ. That runs deeper than any genetics, choices or circumstances.
How will you invite the congregation to participate?
Once again, we'll take a three-fold approach.
1) Sunday worship: the messages will focus on the six identity themes.
2) Daily Prayer Guide: everyone will receive a book designed to lead us into 42 days of intense focus on our identity in Christ.
3) Home Groups: studying and discussing together is crucial to recovering our identity in Christ.
When does this get started?
Books will be distributed Sunday, February 18 and home groups also begin that week. Group sign ups start February 4.
You seem to ask a lot from this congregation!
I do! I have great confidence that our folks will rise to the challenge. I'm asking for 20 minutes a day for 42 days. That's 14 total hours offered to the Lord as time he can mold us according to his Word. Plus about 9 hours spent in home groups and weekly worship. Of the 1,000 hours we all live during Lent, that's really pretty reasonable! But more than that, I know our people. We have a hunger for Christ. We're on a quest to grow closer and closer to him. This is just a great way to pursue Jesus, together.