Better Like This?
An eye doctor asks this question a million times as we peek through different lenses: better like this? Or like this? The process continues until you find the lenses by which you can see the clearest. The letters on the screen don't change. Just the lenses by which we view them.
There's just one Jesus. He has made himself known. We don't get to make him up. But we do get to look at him through different lenses. And in that way see new wonders about him. We get to be surprised and refreshed as Jesus comes into glorious focus when we gaze at him through a biblical lens we may have overlooked.
My passion is to bring Jesus into clear focus for you every week as we study Scripture. In my personal studies over the last half decade, I have been gazing at Jesus through a particular lens and making note of what I see. I have been meditating, researching, pondering and writing about the event in Jesus' life known as the descent into hell. I have seen some wondrous sights when viewing the story of Jesus this way. His whole story of redemption "pops" with meaning when you see what his final descent meant.
At last, I can share them with you! We're launching my book:
Raising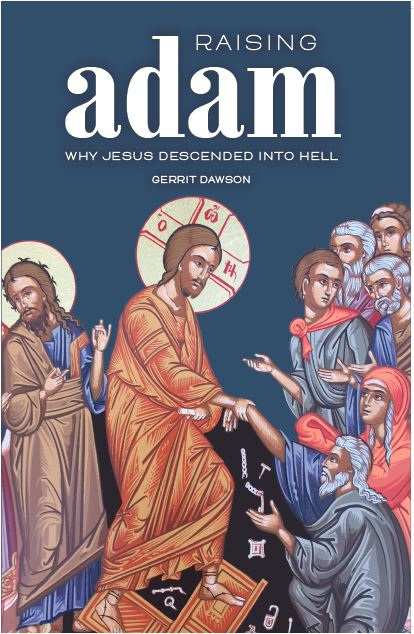 Adam: Why Jesus Descended into Hell.
On Sunday, October 14 at 5 pm in the Sanctuary I'll be doing a presentation on the subject, then we'll have a book launch party at 6 in the Reception Room. I'm so excited to share these insights into Christ with you and I hope you will help me in spreading the word.
Meanwhile, there's lots of other great stuff going on at your church. We're finishing our
Habitat build
. The women are gathering October 6 for a
"Day Treat"
out at the Boydstun's farm. The October 23 Gala to support Gardere School will be in the super-cool venue of the new Estuary @ the Water Campus. And on the 28th we'll have our annual Kirkin' O' the Tartans celebration. By then, the weather will have cooled and we'll be ready for a festive worship service as one congregation.
I love to be your pastor!
Gerrit Dawson
Senior Pastor