Far and Near - Missions Conference Report
The 2019 Global Missions Conference was a joy to see the Holy Spirit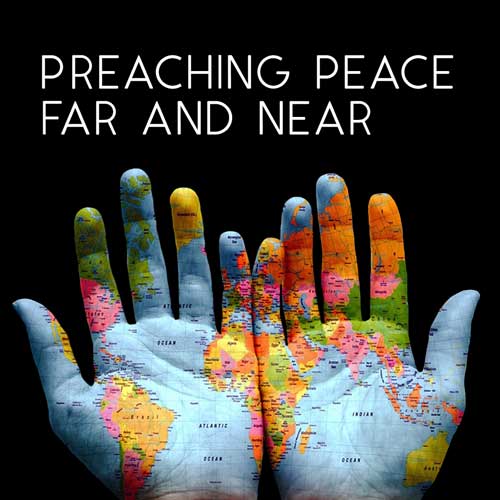 work in the hearts of our missionaries in Lebanon, Peru, and Malaysia. Rebecca and Nour Botros from Beirut, Lebanon shared their hearts with us, and were vulnerable about what God is doing in their lives as they pour into Syrian refugees. Ralph and Marilynn Toliver from Peru presented our church with a New Testament that they spent thirty years translating into the Ambo-Pasco-Quechua language. MacGregor Magruder shared all the Lord is doing in their family as they serve in Malaysia.
Valerie Gastinel and the IFP team planned an International Friendship Luncheon in the gym that was a blessing for the 50 international students who attended along with 150 from the FPC family. If you are interested in being an International Friendship Partner, please contact Valerie Gastinel, 225.241.1386.
On Sunday morning, Scott Castleman preached from Ephesians 2 "Preaching Peace Far and Near." His passion for missions was evident in his heart as he poured his life into us. God is leading us into a season of renewed enthusiasm as we prepare for our next mission trip to Romania, June 7-16. Our next Romania meeting will be Sunday, March 10 after worship from 12.15-12.45. Please join us in room 202 in the Educational Building if you are planning to go to Romania this summer.
By Whitney Alexander
Associate Pastor of Missions