Living Dangerously Tired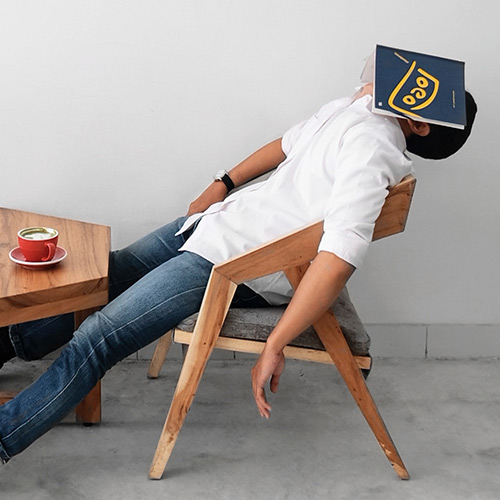 Henri Nouwen, author of 39 books on the spiritual life, shares, "We aren't rest-filled people who occasionally become restless: we're restless people who sometimes find rest."
Over the past four years, I've learned to identify and name my dangerous levels of exhaustion, and the choice to begin attending Transforming Community Retreats in Chicago has begun to slowly replenish my heart and soul. Two years into these transforming retreats, my Aunt Helen had a stroke and died soon thereafter in May 2017. During that month, I traveled to be with her on ten occasions sitting and praying before she went home to Jesus. While caring for my family and others that month, I did not realize I was on the brink of disaster. On the morning of May 31, 2017, I was driving to New Orleans one more time, to prepare and counsel three couples for marriage and fell asleep at the wheel of my automobile for a moment. The rest is history.
"There are at least two kinds of tired we might experience—good tired and dangerous tired. The differences between the two are important because the remedy for each one is different. Good tired is the poured out feeling we experience after a job well done or an unusually intense season of activity. Remedies for that include a good night's sleep, our normal Sabbath, a weekend off, or even a vacation. But the condition of being dangerously tired is not simply the result of an intense run of activity or even a crisis, as demanding as these may be. Dangerous levels of exhaustion usually accumulate over a longer period of time in which we are consistently living beyond human limits, functioning outside our giftedness, or not paying attention to the sources of our exhaustion." Invitation to Retreat: the Gift and Necessity of Time Away with God by Ruth Haley Barton, p 24.
When we are dangerously tired, we are unable to be our best selves. We find it difficult to make wise and discerning decisions. My body began to break down under the stress and strain of doing too much. I have learned that exhaustion from juggling so many balls so much of the time is not going to be touched by shorter times spent in solitude. When I arrive on Transforming Community Retreats every quarter, I am so grateful for rest. I literally fall down onto my bed closing my eyes for as long as possible to renew my strength.
If we are honest, many of us have given up hope that we will ever be rested. My life felt out of control and I chose to walk through it exhausted. I was convinced that being rested was not an option. But God's invitation to go on retreat four year ago and be in his presence began a deep healing that was greatly needed. If you are struggling with living dangerously tired, please let go of all the striving for productivity and believe that in the resting you are accepting
Jesus' invitation to all his busy disciples.
Ask yourself, where am I in danger these days? Your answer will give you insight as you quiet yourself in God's presence and begin to get in touch with your soul.
By Whitney Alexander
Associate Pastor for Missions