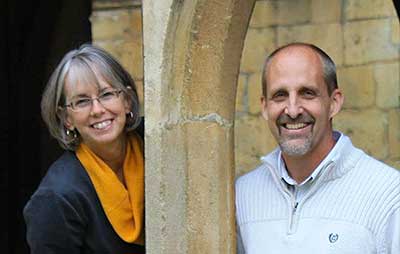 Mike Kuhn has served over twenty-five years in the countries of the Arab Muslim World (Morocco, Egypt and Lebanon). Currently, he serves with World Outreach (ITEN) as a specialist in missional theology. He recently served as professor of Discipleship and Biblical Theology at the Arab Baptist Theological Seminary in Beirut, Lebanon (2012-2018) and continues as an adjunct faculty at ABTS and Fuller Theological Seminary.
Mike's role with ITEN allows him to travel and teach in a number of Muslim majority settings (Lebanon, Syria, Iraq, Pakistan, Sudan and Ethiopia). He assists in training leaders for the church by teaching in the areas of the Trinity, Christology, Biblical theology and spiritual formation. He enjoys acting as an informal mentor for a number of students and aspiring leaders of the church in the Muslim world. Some of those are former Muslims while others are from the minority Christian background community.
He is a Teaching Elder (Presbytery of the Pacific Northwest) and served as an assistant pastor for six years at Cedar Springs Presbyterian in Knoxville, TN.
Mike is married to Stephanie. They have three adult daughters, two sons-in-law and seven grandchildren. Stephanie assists Mike in valuable ways. She also serves as an educationalist working with elementary and middle school students to maximize their learning potential.
Mike holds a doctoral degree having studied Christian theological response in the Arab Muslim context. He authored Fresh Vision for the Muslim World (IVP 2007), Finding Hagar (2019) and God is One: The Defense of the Trinity in the Muslim Context (2019).
Prayer requests:
Filling of the Holy Spirit to teach difficult topics in challenging places

Challenges of intensive travel: physical and emotional health

Pray for our marriage to hold strong and be a source of joy and strength

Mike's publications—promotion and distribution. Pray for the Spirit's enlightenment as he pursues various writing projects