Exciting Mission Opportunities
Posted: 01/05/2022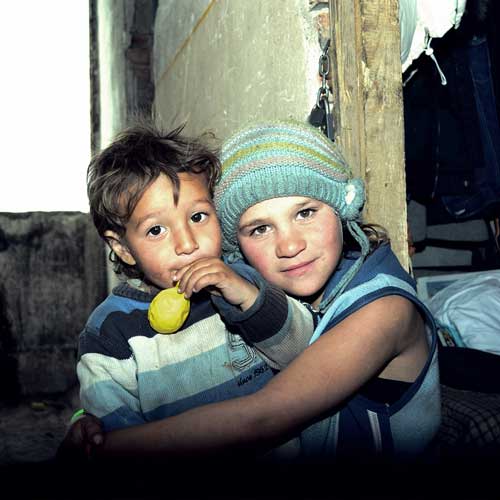 We are excited to offer mission trips again to the congregation in 2022. Join us Sunday, January 16 at the home of Wendi and Stephen French, (212 Shady Lake Parkway) at 5 pm to hear the details on three mission opportunities; information you'll find helpful as you prayerfully consider joining one of these trips. Please RSVP to Whitney if you are coming to this meeting (225.810.2607).
Three Mission Trips. Our first trip will be May 27-June 5 to the Smiles Foundation in Cihei, Romania. (All ages are welcome to Romania. We have taken 2 year olds to 85 years old). Our second trip will be June 11-18 to Colombia with Katherine and Brian Miller of Global Transformation Ministries. Our third trip brings us back to Romania December 2-10 when we'll bring Christmas cheer to the children.
Kevin Hoy of the Smiles Foundation will be with us on Thursday evening, February 10 at the home of Wendi and Stephen French from 6 pm to 8.30 pm for dinner and an opportunity to ask questions about our upcoming mission trips as well as hear his presentation on the Sunset House being planned for Cihei.
Missions Sunday. Mission Conference Sunday is February 20 and we are excited to welcome the president of Inter Varsity Fellowship, Tom Lin, as our guest preacher at the 9 and 11 am worship services as well as a Sunday School opportunity in the Chapel from 10.10 to 10.50. Everyone is invited for lunch in the gym to fellowship with Tom Lin from 12.10 to 1.30 and ask him questions about the work of Inter Varsity.
Habitat House Work Continues. Our Habitat for Humanity Home has two more workdays planned on Saturday, January 8 and February 5. Please join us from 8 am to 12 noon at Terrence Carter's home, 845 N. 31st Street, as we paint the inside.
Hurricane Relief. If you are interested in helping rebuild in Thibodaux, Raceland and Larose, please contact Whitney. We will go on Wednesday, January 12 and January 26 from 6.30 am till 4.30 pm.
Feel free to contact Whitney Alexander (225.810.2607) if you have questions about any of our mission opportunities.
Back to News