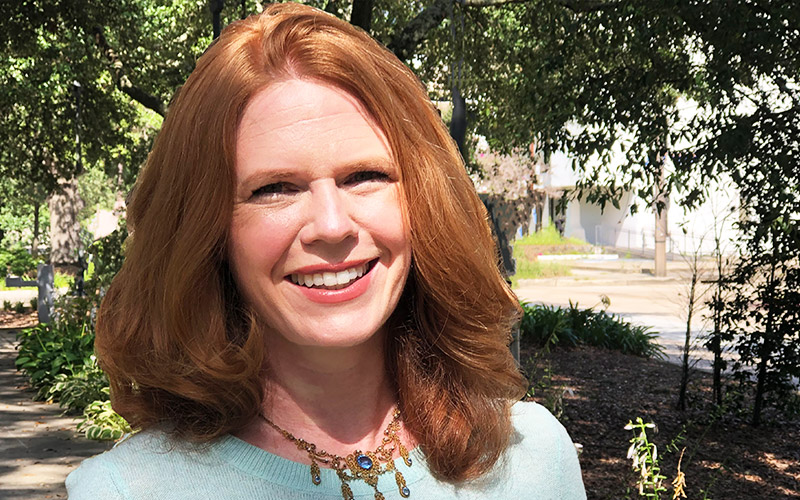 Growing up as a 6th generation Baton Rougean, Kelly Heroman Wood quickly learned how to answer two recurring questions: "Heroman! Now, are you related to . . ?" and the ever popular, "Where'd you get that red hair?!?" She earned dual business degrees in Human Resources from LSU before leaving home to pursue an 18-year career at ExxonMobil.
In her current role as FPC's Discipleship Facilitator, Kelly's desire is to create Christ-centered communities where people can be vulnerable and authentic, laugh and cry together, and generally "do life" together. She enjoys bringing her corporate experience to serve in ministry matters.
Kelly loves working in teams and helping people grow in their gifting. She finds peace in contemplative prayer and good fiction. Her favorite authors are Madeleine L'Engle, C.S. Lewis and Agatha Christie. She enjoys traveling, playing games, walking with friends, and spending time with her family. After living in Washington D.C., Nashville and Miami, Kelly, John, Lucy Bea and John Isaac (along with dogs Pippi and Benny!) have been glad to return to Baton Rouge and call FPC home.