Catch the Vision: 2017 Global Missions Conference
Posted: 06/10/2017
This year, the Global Missions Committee is excited to have not one, but two internationally known guest speakers at the Global Missions Conference. Our prayer is that hearing from them will inspire you to participate in global missions yourself. Join us. Catch the Vision.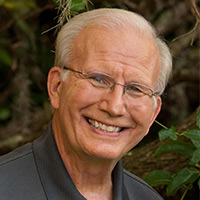 Steve Douglass
Cru
Steve Douglass is President of both Cru International and Cru, as the ministry is known in the United States. Douglass came to the ministry after graduating from Massachusetts Institute of Technology and Harvard Business School. Over more than four decades of service, he has held a variety of positions, including Executive Vice President of Cru. He is the author or coauthor of several books , including Managing Yourself, How to Achieve Your Potential and Enjoy Life, How to Get Better Grades and Have More Fun and Enjoying Your Walk with God. His daily radio program, Making Your Life Count, airs on 800 stations.

Read more about Cru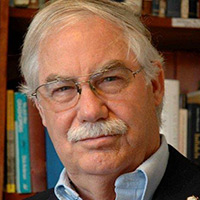 Greg Livingstone
Senior Associate for Missions Advancement with World Outreach
Widely recognized as one of the greatest mobilizers of global workers to the Muslim world, Greg was influential in founding Operation Mobilization and Frontiers, and served as North American Director of North Africa Mission. The Livingstones have facilitated the placement of 1400 long term global workers serving in 40 countries, and have themselves spent 50 years among Muslims of India, the Arab world, Europe, North America and Malaysia. Now based in Los Angeles, Greg is back to his favorite endeavor for Christ's Kingdom: recruiting leaders and team members for new church-planting teams "where there is no church."

Read more about the Evangelical Presbyterian Church's World Outreach
Catch the Vision: Catch the Adventure
Children are very much a part of this year's conference. While it may seem impossible to reach the entire world with the message of Jesus, boys and girls don't have to do it alone. Properly equipped and relying on the strength of the Holy Spirit, Mission: Impossible becomes Mission: Possible! We'll have a children's track teaching the same messages the adults are hearing. Children have their own registration form. Please use the button below.

International Friendship & Food Festival
Having fed your mind and spirit, feed your body with delicious and unique food from around the world! And while you're at it, make some new friends with internationals from around the globe living right here in Baton Rouge. Our International Friendship friends and partners, along with some members of First Presbyterian, will provide exotic food from Asia, the Middle East, Africa and Latin America. Come hungry, and enjoy a relaxing time getting to know these wonderful guests of our country!
Children may be picked up from their workshop at noon and join parents for lunch. Parents whose children will not care for the international food are welcome to pack a lunch.
Conference Schedule
SATURDAY, AUGUST 19
9 am Light Breakfast
Reception Room
9.30 am Session 1
Greg Livingstone
Sanctuary
10.30 am Break
10.45 am Session 2
Greg Livingstone
Sanctuary
12 pm International Friendship Food Festival
First Presbyterian Church Gym
Parents are welcome to bring their child's lunch.
SUNDAY, AUGUST 20
Note: We will have two worship services and one combined adult Sunday school.
9 am Contemporary Worship
Guest Preacher: Steve Douglass
10.10 am Session 3
Combined Adult Sunday School
Guest Teacher: Greg Livingstone
First Presbyterian Church Sanctuary
11 am Classic Reformed Worship
Guest Preacher: Steve Douglass
6.30 pm Session 4
Closing Challenge: Greg Livingstone
Dunham Chapel
No childcare provided but children are welcome.
The conference is free but we do need to know how many children and adults will attend. Appropriate registration buttons are below. Please register by August 14.
Back to News