Holy Week at First Presbyterian
Posted: 02/28/2017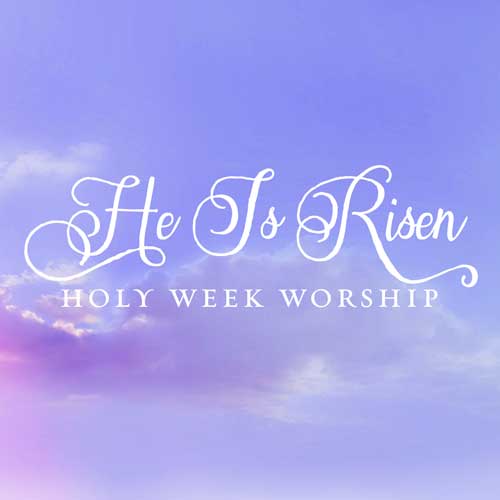 Holy week is filled with sacred prayer and worship in anticipation of the celebration of our Savior's resurrection on Easter Sunday. Please join us for any or all of our services.
Palm Sunday
April 9, 2017 at 9.50 am with worship beginning at 10 am
Our annual Palm Sunday festival is April 9, beginning at 9.50 am with our procession around North Boulevard. A jam-packed combined worship service occurs after the procession. We will introduce our new members so you'll have some new faces to greet.

Egg hunts, pony rides, facepainting, a balloon artist and a crawfish boil follow worship. You'll want to dress "crawfish casual" for Palm Sunday. Save your fancy attire for Easter. Lunch is $5 per person or $20 max per family.
Maundy Thursday
April 13, 2017 at 7 pm
We observe the Thursday before Easter, April 13, as a sacred day, remembering that Jesus initiated the sacrament of communion on that night, and washed his disciples' feet, giving them the commandment to treat each other the same way. (That's why it's called Maundy Thursday from the Latin word for mandate, or command). Our service includes a very quiet communion, the dramatic retelling of the passion narrative and a visit in silence to the garden where the entombment of the body of Jesus will be reenacted. As the stone is rolled across the tomb, we sing "Were You There?" It's a very moving moment. This also sets up the particular joy of meeting in the same place at sunrise on Easter.
Easter Sunday
April 16, 2017
Services: 6.30, 9 and 11 am
We gather around the stone rolled away in the garden at 6.30 am for a brief service followed by breakfast. Then we have two festival worship services in the Sanctuary at 9 and 11.
If rain, the sunrise service will meet in Dunham Chapel.
We look forward eagerly to the sweet joy of keeping Holy Week and Easter with you!
Back to News