Hope Restored: Healing after Abortion
Posted: 08/10/2018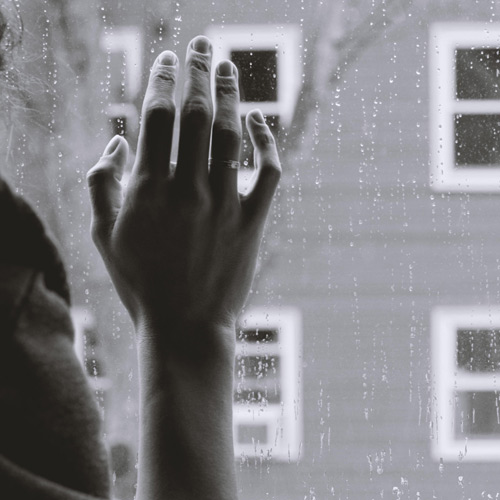 Hope Restored is a 10-week small group focused on ministering God's healing grace to women who are struggling with the aftermath of abortion.
The tumult surrounding abortion leaves many women with hearts torn apart. Feeling trapped under the weight of this haunting transgression, some feel alone. Some don't think they have a right to grieve the loss of their child. But, there is a Savior who sees you fully and knows all of the nooks and crannies of your broken heart. Jesus longs to make redemptive beauty out of the ashes in your life - for your good and his glory!
Beloved, If you are reading this and are heavy-hearted today, know that we are praying Psalm 130 over you:
Out of the depths I cry to you, Lord;
Lord, hear my voice.
Let your ears be attentive
to my cry for mercy.
If you, Lord, kept a record of sins,
Lord, who could stand?
But with you there is forgiveness,
so that we can, with reverence, serve you.
I wait for the Lord, my whole being waits,
and in his word I put my hope.
I wait for the Lord
more than watchmen wait for the morning,
more than watchmen wait for the morning.
Israel, put your hope in the Lord,
for with the Lord is unfailing love
and with him is full redemption.
He himself will redeem Israel
from all their sins.
It is our great privilege to come alongside hurting women as they bring their emotional scars from abortion out of the darkness and into his holy light where true healing can take root.
In each session, participants will be guided through a trusted curriculum and healing prayer exercises along with contemplative assignments to be completed between meetings. This group will gather off campus in a private home to ensure safety and a nurturing environment.
No matter if your experience with abortion has been recent or decades ago, we invite you to contact Melissa Bennett* (225.366.7041, melissa@veritascc.org) or Katie Forsthoff (404.518.9765, katieforsthoff@gmail.com) to have a discreet one on one dialogue about this safe and confidential group. This group is not exclusive to First Presbyterian members. All are welcome.
Because of the potentially emotional nature of the group, it will be limited to eight members.
*Melissa Bennett is a Christian counselor. She holds a Masters in Counseling and is a Licensed Professional Counselor. Both Melissa and Katie have experience leading healing groups in many contexts.
Back to News