Reformation Sunday's Kirkin' O' the Tartans
Posted: 09/28/2021

Wear your plaids, your kilts and your tweeds as we celebrate the Scottish roots of our Presbyterian faith on Reformation Sunday with one 10 am service October 31. We'll also have our fall congregational meeting to vote on the slate of new elders and deacons presented by the Nominating Committee. After worship, all are invited to enjoy brunch (love offering will be taken) and live music with Jim and James Linden Hogg. Face painting, a balloon artist and games will be offered for the children. Registration not required.
Clan Tartans for the Kirkin'
We want your clan's tartan to be represented in the Sanctuary at the annual Kirkin' O' the Tartans. Contact Jaci Gaspard to see about including yours (
jaci@fpcbr.org
or 620.0221).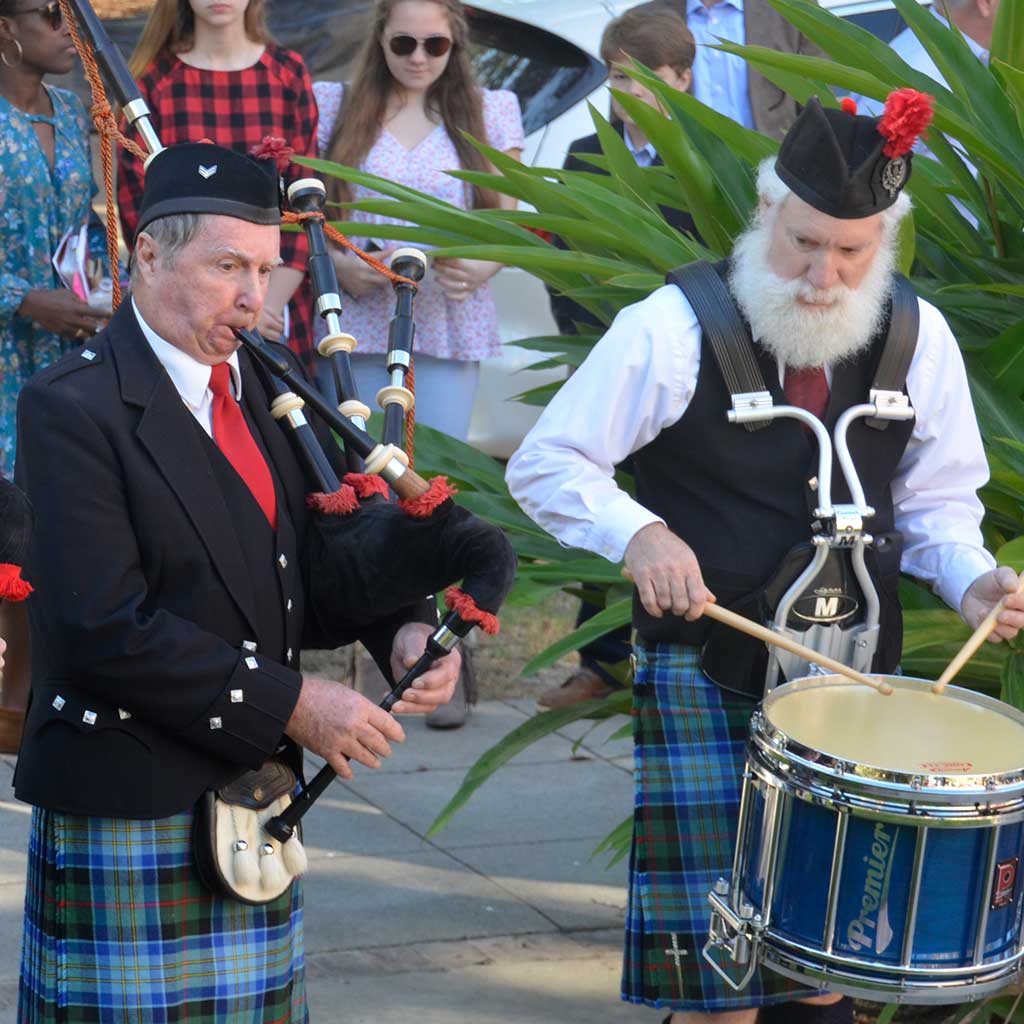 Back to News