Let's face it—these days it's easy to put together a really wonderful worship experience in the comfort of your own home or car. You can download the best music, find the best preaching and tailor everything to your most particular desire. But guess what? Finding the best of everything on your own is the worst way to go about the Christian life. Why? Because we need each other in order to grow as Christians. As one author puts it, "your walk with God is a community project."
It's because the Lord has built into us a need for community that First Presbyterian is making a strong push for greater involvement in small groups. These groups are a great opportunity to get together with others and experience the truth of the gospel together.
At various times throughout the year, small groups will focus on a particular topic. We might dwell on a sermon series for several weeks. Then annually during Lent, the topic revolves around the senior pastor's Lenten Study Guide. No matter the study, the opportunity to dig deep into God's Word is always challenging, enlightening and thrilling, but so much more so when in community.
In Christ Alone Lent Home Groups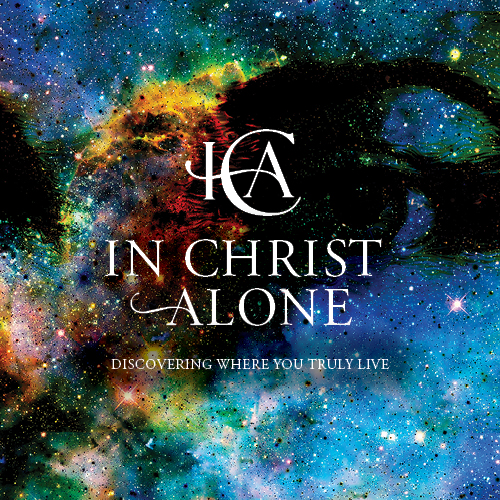 Every year during the Lenten season, our church gathers together in small groups throughout the Baton Rouge area for rich study of God's Word and engaging fellowship. Despite the global pandemic, this year we will continue our beloved tradition! Just like previous years, Gerrit has written a wonderful Lenten guide; this year it is entitled In Christ Alone Discovering Where You Truly Live and will help us discover the beauty and wonder of our position in Christ. What will be different this year is the actual structure of our groups. Rather than larger groups formed by people signing up in the Reception Room after a service, this year we are hoping for smaller, more intimate groups primarily formed by friends gathering friends together. We are trusting God for 20-40 groups of 5-10 people each to meet in COVID friendly ways. Many of the groups will meet outside with social distancing in place, some will meet inside yet spread out and some will be online via Zoom. Each leader will decide what will be best for their group.
We are excited that because the groups will be smaller in size, the interpersonal dynamics will be different as well—we think in a really good way. By being more intimate, there will be more opportunity to hear from one another how the daily/weekly Scripture reading is changing lives. There will also be more opportunity for prayer and shepherding one another toward going deeper in Christ.
If you're interested in leading by gathering some of your friends, please contact Kelly Wood at
kelly@fpcbr.org
. If you want to join a group but don't know what group to join, Kelly can help you with that as well. We'd love to get you connected!