The men of First Presbyterian enjoy a variety of ministry and service together. We meet in various groups throughout the year, eat together, fellowship in one another's homes, travel, study God's Word and serve our neighbors. It is our desire to equip men to live as followers of Christ in the home, workplace and community.
We have a few fall events coming up. Save the date for
September 12 for Faith & Football. This fall we will gather as a large group to talk about two things we love - Faith and Football - while enjoying plenty of fellowship and good food. More details and registration below.
In September and October, we will also participate in the church-wide
Habitat for Humanity build. Let's put those building skills to work! Details and signups coming soon.
For more information on men's ministry or to get connected to a men's group, contact

Darin Travis.
FAITH & FOOTBALL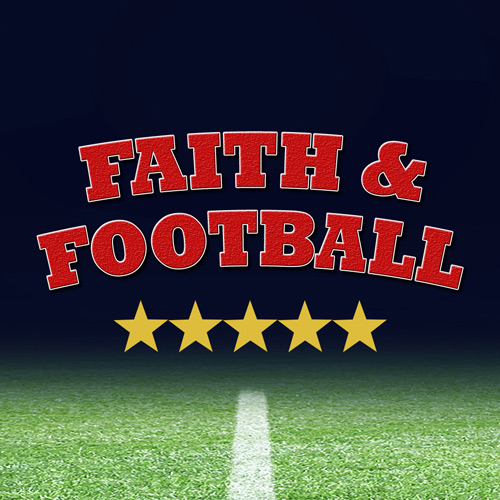 Men, football season is just around the corner, and this year the LSU stadium will once again be full of fans; therefore, it's time we gather for our annual "Faith and Football" event! On Sunday, September 12 at 5.30 pm, come hear an encouraging message from former LSU tight end and Super Bowl champion Brian Kinchen. With 0:09 left to play, Brian snapped the game-winning field goal in Super Bowl XXXVIII for the New England Patriots, but that isn't the biggest story of that game. His wrestling match with the Lord that preceded his historic play is the one you'll really want to hear. Brian has tasted the glory this world has to offer, but his message of true identity found in Christ is what will genuinely encourage you. Along with plenty of football stories, we'll feast on delicious barbecue, revel in fantastic fellowship, and have the chance to walk home with some outstanding door prizes. It's a night you won't want to miss! Bring your son, bring your neighbor, bring your coworker. Location will be in either the gym or terraced garden (weather permitting). Please register by September 8.
The cost is $10/person.
MEN'S BIBLE STUDIES
MONDAY MORNING
11.30 am
This group of 60-somethings has been together for a long time, are deeply committed to one another and thoroughly enjoy pursuing Christ together. Taught by Whitney Alexander, they are currently studying Hebrews.
THURSDAY MORNING
Church Library
7 am
This group is mainly comprised of men in their 40s and is led by Gerrit Dawson. They enjoy rich teaching and lots of laughs together. They are currently studying the Gospel of Luke.
THURSDAY MORNING
The Home of Wayne Barker
6.30 am
This Bible study has been a robust group for a long time. Always well attended, this group of 60 to 70-something men has logged decades together and it shows. Though very tight-knit, they're always welcoming and eager for new men to join. Barry Phillips leads this group which is studying the Gospel of John.
FRIDAY MORNING
Education Building 301
6.30 am
Mainly comprised of men in their 30s, this group is led by Darin Travis, has very strong relational ties and loves welcoming new attendees to lock arms with them. They are currently studying the Gospel of Mark.