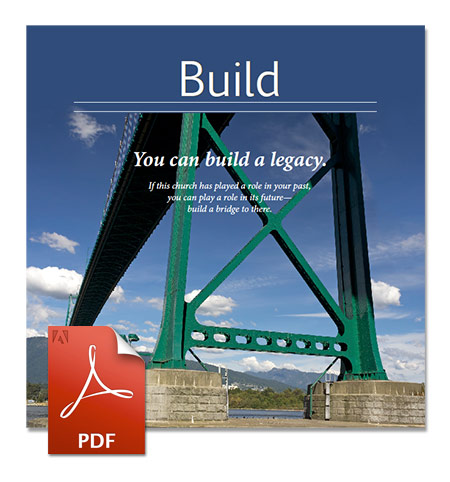 It is the mission of the Foundation to receive and manage donations in order to enhance the ministries of the Church over and beyond the operating budget.
Since its incorporation in 1981, the Foundation has made and managed long lasting investments in our Christian future, enabling us to reach "further into the world." Through generous gifts via wills and bequests, living trusts, charitable trusts, life insurance gifts, etc. the Foundation's goals are to conservatively invest these gifts for the purposes of financially blessing supported missionaries, church planting, worship augmentation, providing scholarships to seminary students and financially support local ministries like the Gardere Community Christian School. Between 2010 and 2015, the Foundation has distributed slightly over $600,000 to various people and programs.
Further information is available on both the video and brochure below. If you would like to speak to someone about the Foundation, please contact Donna Saurage at 225.926.2850. You may also call the church office at 225.387.0617.
Foundation Board Members:
Read More About the Foundation