Pickleball?
Posted: 04/26/2021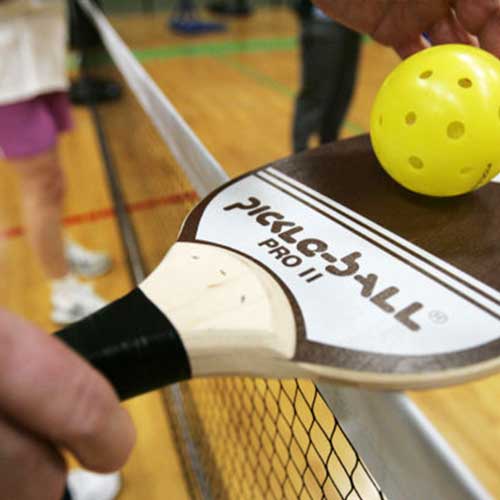 America's fastest growing sport and the game with the funny name, Pickleball, has come to our church. Ten to fifteen players, including several Church members, gather every Sunday at 2 pm in the gym to play mostly doubles and mixed doubles. Pickleball is played on a court the size of a badminton court with paddles, a tennis net and a heavy whiffle ball. A combination of tennis, badminton, and ping pong skills are beneficial, but the real skills needed are a willingness to just get out there, try something new, and have fun. It's also a great way to exercise and keep fit!
Oh, and by the way, when Pickleball was first played by families on the coast of Washington State in the early sixties, the owner's dog kept taking the ball and playing keep away. The name of the dog - Pickles!
Come out and give it a try.
Contact Mike Glisson at 225.936.8994 or Rick Spiller 225.278.5760.
Back to News