International Friendship Partners
Posted: 08/29/2023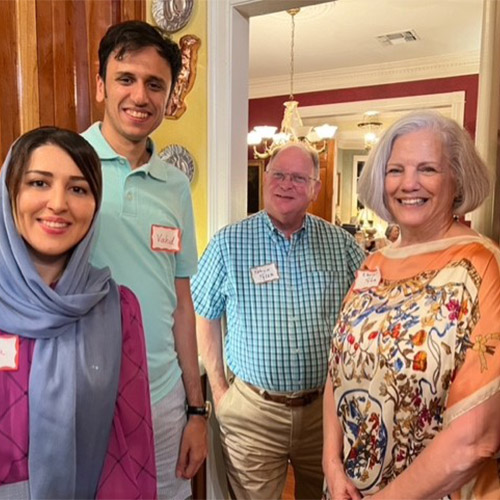 The International Friendship Partners (IFP) team welcomes and loves internationals in Baton Rouge. Through hospitality, we build bridges of friendship, trust and mutual respect while sharing the love of Christ. All are invited to join us for our monthly socials. We usually meet the fourth Friday of the month.
You may also visit our sign up form below if you already know enough to become a partner to an International. All leadership team members know the scoop so if you know them and see them around church or in a small group, feel free to get information from them. This initiative is a great way to welcome the international community to Baton Rouge and can be a good fit if you're single, a couple, or a family with children.
We're celebrating almost ten years of loving those God has brought from around the world to our city. We'd love to have you join us!
Upcoming Socials:
Friday, September 22, 6–8 pm at the Kozans'
Friday, October 27, 6-8 pm at the Bealls'
Friday, November 17, 6-8 pm at the Kozans'
Back to News