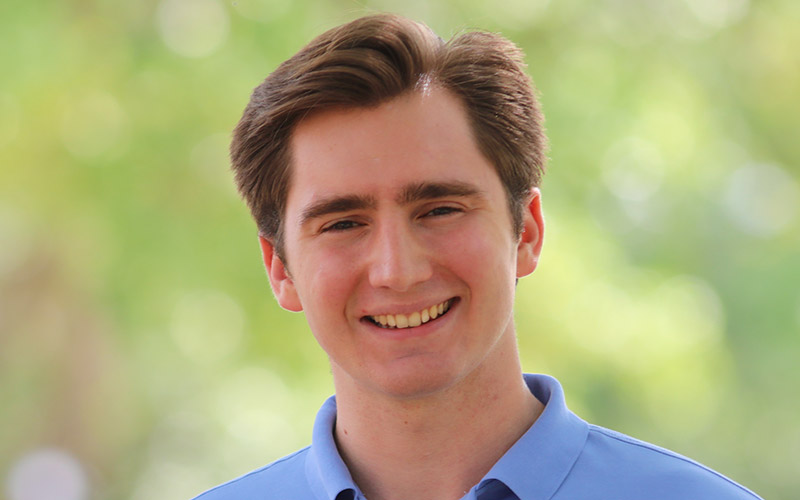 Jacob Struppeck has been a member of FPC all of his life. His parents, Bobby and Roxanne, met and and married at First Presbyterian. His parents' history here, combined with his being baptized here, make it easy for Jacob to safely say his roots are closely intertwined with this congregation. Little did he know that one day he would be a full-time employee! He is an older brother to seven siblings who share the same experience of being very committed to this body of Christ.
Jacob is not green to being a staff member of First Presbyterian, only green to the "full-time" aspect and donning the title of Assistant to the Director of Media, Facilities, and Technologies.
Jacob has prior experience in the world of production having worked on multiple films, TV shows and even running his own personal podcast. He is excited to expand his knowledge of outreach through the modern tools of media, livestreaming and the innovation of digital outreach. But more importantly, not for the expansion of his personal knowledge in the arts, but to the glory of God; to going deeper in Christ and further into the world with the use of the tools for which he is already passionate!