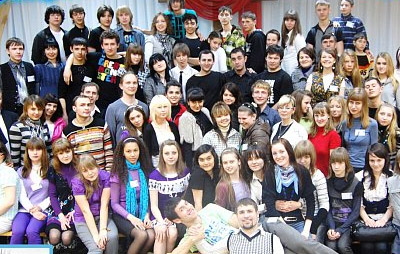 First Presbyterian Church has been involved with Russian missions since 1993. One of our relationships has been with the "Word of Life" Christian school in Kaluga, Russia which was established in 2000 through the vision of Bishop Albert Ratkin. Due to God's protection and miracles the school was able to survive and grow. Now it is one of very few Christian schools in Russia.
This school provides the students with good academic knowledge. The students take high places in the city and regional academic competitions in various subjects.
Also the students are taught to find and develop the gifts that God has given to them. Some of the students are involved in the puppet theater which is aimed at taking the Gospel to the kids of Kaluga region. Others dance and sing at the Gospel meetings for non-believers. Others are involved in the children ministry.