DISCOVERING WHAT'S "IN CHRIST"


Philippians 2: 4-11
Let each of you look not only to his own interests, but also to the interests of others. Have this mind among yourselves, which is yours in Christ Jesus, who, though he was in the form of God, did not count equality with God a thing to be grasped, but emptied himself, by taking the form of a servant, being born in the likeness of men. And being found in human form, he humbled himself by becoming obedient to the point of death, even death on a cross. Therefore God has highly exalted him and bestowed on him the name that is above every name, so that at the name of Jesus every knee should bow, in heaven and on earth and under the earth, and every tongue confess that Jesus Christ is Lord, to the glory of God the Father.
Consider
These words of Paul are a hymn to the Son of God who emptied himself completely of all divine prerogatives and privileges.
Down he came from heaven to the manger.
Down he came into the dailiness of life as a child, then as a carpenter.
Down he came into the waters of the Jordan to be baptized in solidarity with sinners.
Down he came into ministry with the least and the lost, the compromised and possessed.
Down he came into a farcical trial and corrupt judgment.
Down he came into execution even as his body was lifted on a cross.
And when it was over, down he plunged into the dark depths of endless death.
He reached bottom. Beneath all human suffering. To the very farthest reach of God's wrath against sin. To the utmost limit of human alienation from God. He descended, empty of life and light, so that we do not have to. And when the full, horrible, silent day of Holy Saturday had passed, with all music stopped and all hope vanished, the Father sent forth the Spirit to raise the Son. God countermanded our death sentence with resurrection. The emptied Jesus rose, and then ascended, as the King of kings and Lord of lords.
This day we wait in the silence and feel anew what it would have been like to wait without hope. We know that Jesus has been to the depth of all our sorrows. And we are in Christ. We are in Christ crucified and buried. So that we tomorrow we can rejoice to be in Christ risen, never to die again.
TREASURES FROM THE STOREHOUSE OF CHRISTIAN WISDOM
This explains the impregnable confidence and the deathless hope which shine on every page of the epistles. To despair of the world, if we believe Paul, is simply to despair of Christ. It is to proclaim oneself an atheist. It is to take sides with the forces of Antichrist. For if the redeeming death and resurrection reveal a "love divine, all loves excelling," they reveal also a divine determination which nothing in earth or hell shall prevail to break, and a Christ who is marching from the green hill where He died to the throne of all the world. The faith which has been born of a personal experience on some Damascus road of the spirit cannot stop short of this. It knows that at the name of Jesus every knee shall bow. It knows that creation itself, bound long in affliction and iron, shall yet be reborn and redeemed. It knows that the everlasting gates of the universe shall lift their heads to let the King come in. And then the victory of love which once agonized and died for reconciliation, the love which even now is interceding, shall be perfect and complete; and Jesus, seeing of the travail of His soul, shall be satisfied (Stewart, A Man in Christ, pp.171-172).
Consider
On this Holy Saturday, we step into what felt like an endless interim for Jesus in the realm of the dead. We try on the despair of the disciples and the broken dreams of the Kingdom. In that way, into that abyss, we also hurl our worries for the world. We throw in our cynicism. We disgorge our anxiety about politics, economics, pollution and corruption. We add our despair over loved ones. It all pours into that dark hole of Jesus' hours between cross and resurrection. In doing so we learn, that all human experience, all the worst of us has also been taken into Christ. In Christ alone, our whole lives—good and bad, righteous and sinful, dark and light, joyful and tearful—are received. And tomorrow we will rejoice to know that all that is in him, he utterly redeems and makes new!
PRESSING INTO CHRIST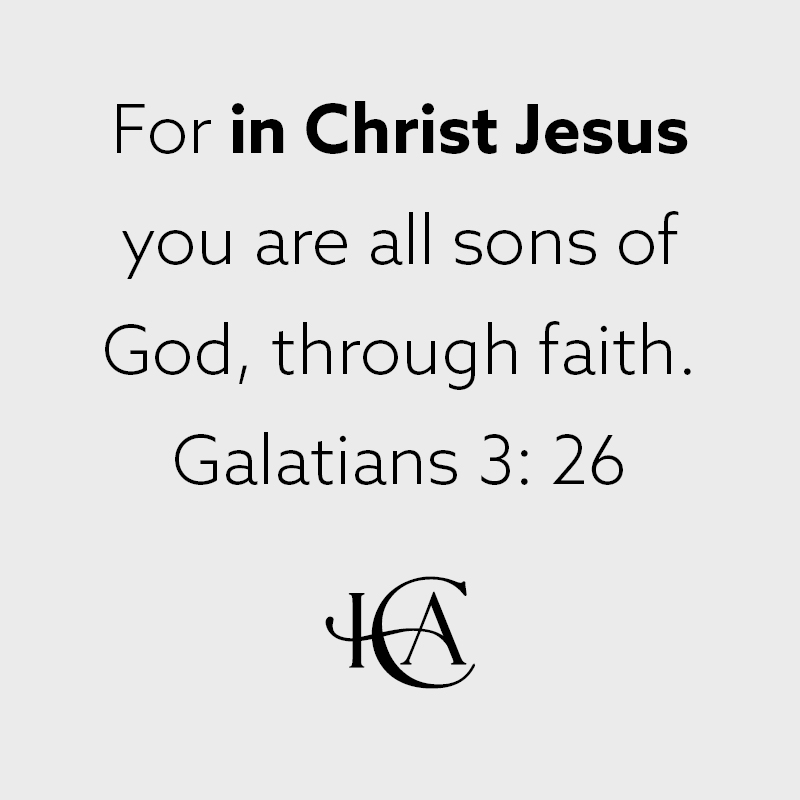 We have been on a long journey
With you this Lent, Lord Jesus.
But it is only a taste of the passage
You made for us.
Down into the depths
Where everything mortal and frail returns,
To the day without hope,
The day without any dawn you went.
Now we know that nothing we undergo
Falls outside your care and saving reach.
For even as we wait, we do so in hope,
We know the end: you rose!
We know the end: you will return!
We know the end: no more tears or sorrow,
No more sin and no more death.
It will all be made new in you
In the power of the Spirit
To the glory of God the Father.