God Is Love Or Love Is God?
Which of these two statements is true? Our world is confused on this particular issue, but the answer is found in 1 John 4, where John says that, in fact, God is love.
Our culture, however, including our American church culture, is unfortunately lulled into the false belief that "Love is God." Love is perceived as the ultimate ideal. Our culture screams, "Just love people!" What they mean is,"Be nice; be tolerant; don't judge people." But is this truly loving?
John reveals in 1 John 4 that God is love, but in chapter 1 he also says that "God is light." In God's character, there is no darkness. He is without blemish, perfectly pure, perfectly holy. He is pure in his character, judgments and dealings with man. As the sovereign autonomous personal being of righteousness, he is the one who gives us the law to relate to him and to others. He says, "Be holy, for I am holy. Have no other gods before me. Do not covet." He requires obedience to his authority and stands as the judge over all those who fail to live according to his moral demands. To say that God is loving, but fail to convey that God is holy, does not do justice to the wholeness of who God is. He is loving and holy, therefore requiring justice.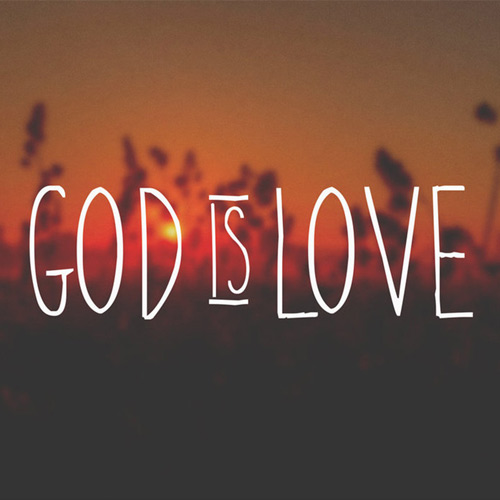 As we study the Scriptures, preaching them to ourselves and those around us, we must be careful not to present a relativistic worldview and be ignorant of the revealed nature of God. Our world is full of half-truths. An old U.S. Navy advertisement said, "Join the Navy and see the world!" Everyone knows that if you join the Navy, you will indeed see different ports and different cultures, but you will not do so as a passenger on a Mediterranean cruise ship. "God is love" is a true statement, but our world needs to know that he is also holy. His holiness demands that we who have sought independence from God deserve eternal separation because he is a just God. The beautiful revealed love of God is that though we deserve judgment, he has given us opportunity to draw near because he is also loving. A.W. Tozer said, "The cross is a symbol of death. It stands for the abrupt, violent end of a person. God salvages the individual by liquidating him and then raising him to newness of life. The corn of wheat must fall into the ground and die." The liquidation of self, the dying of self, is often a very painful death, but new life in Christ is how God's justice is melded with God's love. Jesus said, "For whoever wishes to save his life will lose it, but whoever loses his life for my sake, he is the one who will save it" (Luke 9: 24). Let us remember that love is not the ultimate thing; God is. God is ultimate. He is love (1 John 4: 8, 16). He is light (1 John 1: 5).