Dear Church Family,

I am writing to let you know that I am retiring from leading Sunday worship at the end of January. This is very hard for me to say, as you are my family, and will always be my family. I have prayed about this for some time and feel that God is telling me it is time for the next chapter in my life, one now filled with a growing extended family, as well as it is time to pass the baton here at church. It is my desire to continue in Creative Arts Ministry and to assist our new worship director, as needed, to become familiar with our wonderful church family and worship ministry.

So what can I say in a few paragraphs to sum up 27 years of ministry? I want to simply say thank you for the opportunity God gave me. What amazing things I have seen God do over the years in the church's life, in your personal lives and in my own life. And I would like to say thank you to some very special people.

I am grateful for Gerrit and his friendship over the past 14 years, as well as our former pastor, Russ Stevenson, who let me spread my wings and fly. Both pastors have stood beside me and trusted me. That is a gift not taken for granted.

To our church staff–my friends with whom I work day and night, sometimes 24/7 when in crisis mode. What a joy to serve alongside you. Thank you for always going along for "the ride" with all of my ideas. You have prayed for me, and have given me great free advice and counsel through the years. I can't ever repay you, but I love you!
To the worship team–You truly love the Lord and are some of the most humble people I know. You are each my dear friend. So many memories we have made together. It will be nice to not have to boss you around! Some of you have been here as long as I have. We have been through life together and there is nothing greater.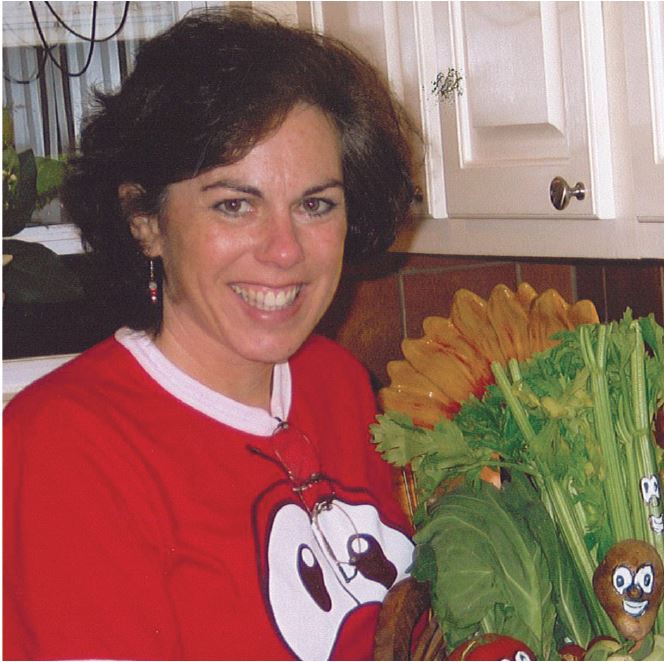 I do want to especially thank my husband Rick, who calls himself "Mr. Nancy" and has stood right there beside me. He has made me "breakfast to go" on Sunday mornings and has driven me to church each week like I was a rock star for 24 years. And a quick note to say that my children lived at the church while they were growing up. They have so many great memories and I believe they count that as a blessing now that they are young adults with families of their own.
To my church family–It has been my honor and blessing to serve you, serve others with you and be served by you. I am not planning to go anywhere and will continue on with "joy to the Lord." I have learned that "the joy of the Lord is our strength," in battling this aching and wonderful world we temporarily live in.

"Now to him who is able to do immeasurably more than all we ask or imagine, according to his power that is at work within us, to him be glory in the church and in Christ Jesus throughout all generations, for ever and ever!! Amen." (Ephesians 3: 20-21)

God bless First Presbyterian Church always and forever. How can we keep from singing?

Sincerely written with all my love and thanks,
Nancy Spiller
Creative Arts Director