Our Columbarium's Five Year Anniversary
Eight years ago your session voted unanimously to create a space on our church campus for securing cremated remains of members of our church and their immediate families, as well as for past members. Almost to the month five years ago, we held our first memorial service in the Dunham Chapel with an inurnment service following in the beautiful garden courtyard between the Dunham Chapel and the Education Building. Since that first inurnment we have had an additional 23 memorial services. Each of them were intimate celebrations of life and life eternal through our Lord and Savior, Jesus Christ.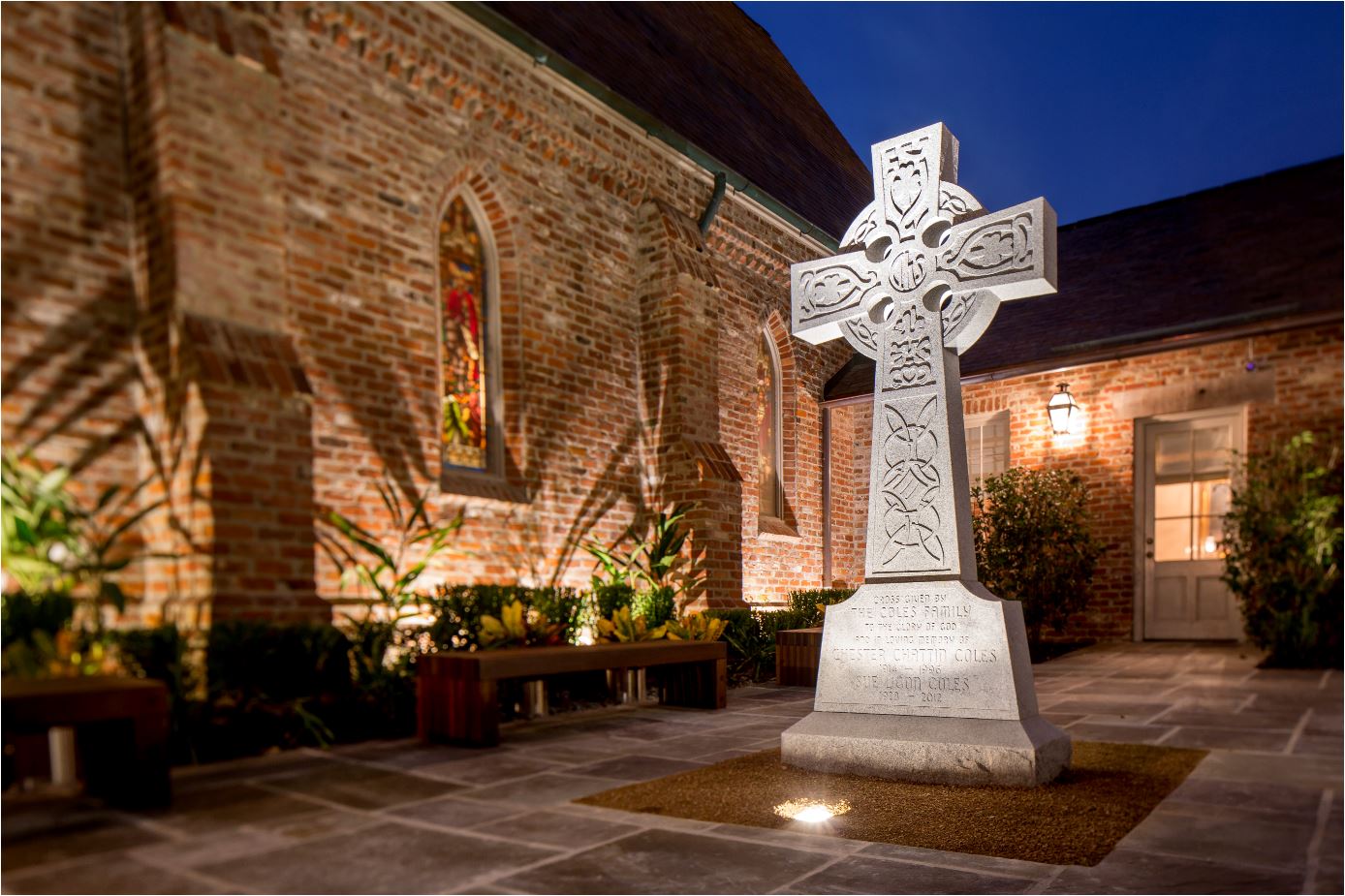 Phase 1 of our columbarium includes eighty niches. Each niche can accommodate two urns. Sixty of the eighty niches have been purchased. With only twenty niches remaining, plans are now underway for Phase 2.
Funerals and memorial services continue as part of the life of our church even during this pandemic. Certainly, they are unique experiences and different from what we are used to doing.
Consideration of a columbarium niche may be on your 'to do' list. They are an increasingly popular option for final arrangements for several reasons. First, the financial investment is substantially less than traditional cemetery funerals. Second, many are expressing an increased preference for a memorial service rather than a traditional funeral. This allows for an intimate family gathering for mourning the loss and a celebration of life following. Finally, the garden courtyard is a wonderful place to visit. And it is close and available for times of reflection and meditation throughout the day.
We do not publicize our columbarium and it sometimes goes unnoticed. Newer members of our fellowship may not even know about it. As Phase 2 begins, some of you may want to make this step for the first time or to complete this item that has been on your 'to do' list for a long time. For information about our columbarium please contact Sherry McKinley (
sherry@fpcbr.org
or 225.620.0224).