Medical Mission Trip to Lebanon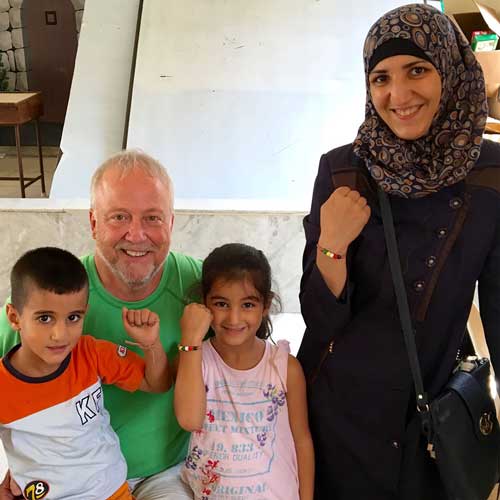 Don Elliot (FPC Corinth, MS) and I have been to Lebanon three times in the past 18 months. Each trip builds on the previous with the 2016 medical mission trip being no exception. It was most encouraging to see the Lord working through the efforts and prayers of this year's team of doctors, nurses, pharmacists, organizers and prayer warriors. The Lord is doing amazing things in the Middle East right now and we were privileged to be a small part of it.
Engage 2025 is a small part of what God is doing in the Middle East right now. Engage 2025 is a committment of the EPC - the Gulf South Presbytery and Central South Presbytery in particular - to reach the Muslim refugees in Lebanon and beyond: maybe into Syria one day as well. Reflecting on how the Lord worked before, during and after the trip fills me with thanksgiving.
Before the Trip
The commitment of Rebecca and Nour (FPC mission partners living in Lebanon) is remarkable (last name purposely omitted). Humanly speaking, the trip could not have happened without their preparation, faithfulness and oversight. They are gracefully responding to their call as leaders of the first ever Engage 2025 Field Team.
Putting together the team was a major prayer focus. We saw the Lord do new things as many team members were called from beyond the Central South and Gulf South Presbyteries.
The fundraising again was remarkable. Approximately $22,000 was donated by churches and individuals in CSP and GSP. God provided for us through his people.
During the Trip
The evening team meetings were great times of worship, sharing, prayer and preparation for the next day of clinicals. It was obvious the team members made the effort to come together.
It was obvious that God was at work. The doctors were all remarkable and humble in their practice.
The Resurrection Church outreach on Thursday became the Lord's surprise of the week for the team. The Egyptian translators, the staff and the neighborhood were all encouraging gifts to us. We learned that the Resurrection Church is a vibrant church that the Lord is using to reach many refugees with the gospel.
The Philemon Project was the most distinctive clinic of the week. The project is a Christian day care ministry to children of refugees, migrants and poor Lebanese. Its 75 preschool students gave the team a change of pace, sitting on the floor and loving on the children.
After the Trip
Amanda and Nick (last name purposely omitted) with their children, will be joining Rebecca and Nour to be the initial field team in the Engage 2025 vision. Their mission will be working with Syrian refugees in discipleship and church planting.
Will there be another trip in 2017? Pray about this. We are committed to work closely with these families.