Long Live God!
I had only recently come awake to Christ. My heart was full of praise. I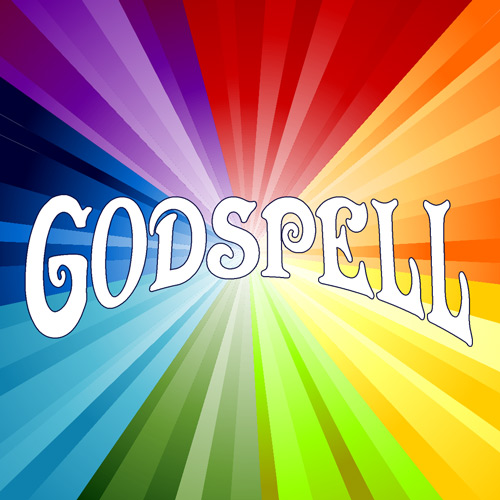 was eager to enter the drama of his saving acts. Around that time, Godspell became a hit Broadway musical. I had the soundtrack and one Easter Sunday, my father took me to see a visiting production. The crucifixion scene against a chain link fence was simple, searing and sad:
"O God, I'm dying," sang Jesus.
"O God, you're dying," echoed the disciples.
"O God, I'm dead," and Jesus sang no more.
"O God, you're dead," mourned the disciples.
Then quietly, the music turned. All our hopes rode on a simple, wistful call:
"Long live God. Long live God."
Then, as resurrection dawned on the disciples, the band struck up and the soft wish became jubilant proclamation, "Long live God!" Jesus was alive. The show ended by taking us all the way back to the beginning lyric, "Prepare ye the way of the Lord!"
Back then, there wasn't much music that sang of Jesus in a style similar to songs I liked on the radio. Godspell filled an important gap. It brought me deep in the story of Jesus. Though several decades have passed, this musical still works to bring us Jesus exuberantly, creatively and winsomely. This April 5-7, it will be a great prelude to Easter.
As ever, we will enter the story of Holy Week through a joyful Palm Sunday service, followed by egg hunts, a crawfish boil and tons of games and fellowship. The mood turns contemplative on Thursday with the Service of Shadows. Once again, we will enter the passion narrative through the voices of our great actors. This year, for the first time, we will mark Holy Saturday with a simple service called "The King Sleeps." We will read and pray as we consider the prayers at hand for Jesus as he underwent death. Such entry into the sorrow releases great joy on Easter Sunday. We gather in the terraced garden for the sunrise service and then two festive services in the Sanctuary. These are the days when we draw closest to Christ Jesus as we join ourselves to his story. See you at the House! And know that especially in these holy days, I love being your pastor,
Gerrit