Look Out!
As we go to press with the September newsletter, Ida has passed through. Donations can be made to FPC Hurricane Relief using the button below. Call the office to volunteer for clean-up teams.
Where are we going as a church? That's always a relevant question. The answer, if we are faithful, is always some form of "in and out." We're pressing into the person and events of Jesus. We're pushing out with his gospel to the world. Same old mission. Always and forever! But every season, if a church has energy and passion, that answer expresses itself in fresh ways.
This fall, we're pressing in through a worship focus on Paul's first letter to the young church in the Greek town of Thessalonica. It's a beautiful, heartfelt message of encouragement. In Sunday school, two of our adult classes are studying Gospels: Mark and John. Our children and parents will be receiving copies of The Gospel Story Bible and their classes will focus on learning the big story of the Triune God's redeeming work. The women's studies will take up Esther; youth will study Gospel Foundations in Sunday School and Hebrews in midweek studies. Confirmation students study the Greatest Bible Stories of all time. Do you see a pattern here? We're questing to meet Christ through Scripture all over the place. Meanwhile we interweave all of that with prayer and care for one another.
But I think you'll notice most a ramping up of our looking out. Every week as part of worship, we will hear from our ministry and mission partners. We'll hear ways to participate, whether it's mentoring students, encouraging teachers, hosting international students or working with us on our seventh (!) Habitat House. That's right, once more our church will work side by side with a new homeowner to construct a dwelling. Terrence Carter is a stroke survivor, the father of two sons, and a man of faith eager to partner with us. That all begins at the end of the month.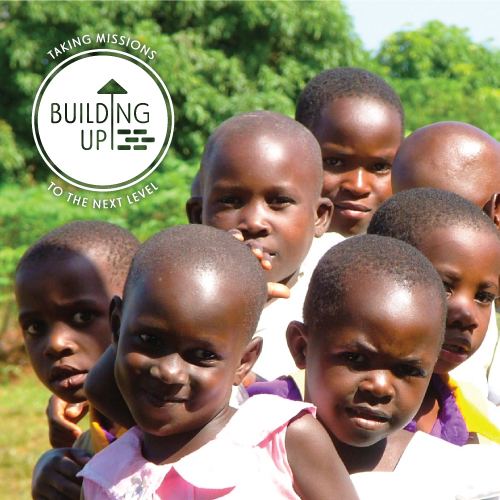 We'll also introduce our first capital campaign in over a decade. Only it's not to raise funds for us. We will be seeking to raise $1.5 million for building projects for four key mission partners. Imagine a whole over and above campaign to advance the gospel beyond us: an expansion at Gardere Christian School, a cottage for young women rescued from sex trafficking in Medellin, a high school and dorms in Uganda, helping Church of the Resurrection purchase a permanent site in New Orleans. We'll be hearing lots more about the Building Up campaign in the coming weeks. I'm thrilled we're daring to dream of investing so significantly in mission beyond our walls. I love to be on this journey with you, both "in" toward Christ and "out" to the world!