First Presbyterian and Kids Hope USA
Why does the wealthiest nation in the world have the highest rate of teen suicides, incarcerations and pregnancies? These are the questions Virgil Gulker asked himself 25 years ago. After conducting research, Gulker determined that one hour, one-on-one sessions between an elementary-age child and a loving adult could change the trajectory of that student's future. Thus, Kids Hope USA was founded; a faith-based mentoring program offering effective training, prayer and support for the volunteer mentors.
In September 2019, First Presbyterian Church officially partnered with Kids Hope USA by committing to be a positive influence at Gardere Community Christian School. We currently have eight volunteers but the goal is to mentor 50 students and make a positive, hope-filled difference.
Here is a testimony about a successful Kids Hope USA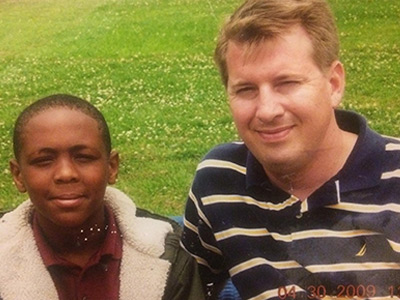 mentor/mentee relationship. When Mr. Layne cautiously became a Kids Hope USA mentor, he had no idea the impact it would have. He was matched with Terrance, a 2nd grade boy who was recommended to KHUSA as his father had sadly been killed in a shooting. Soon after, Layne's brother died and the two helped console each other. They met once a week, did some school work, played games and talked about making good choices. Mrs. Ginger, another Kids Hope USA volunteer, prayed for them.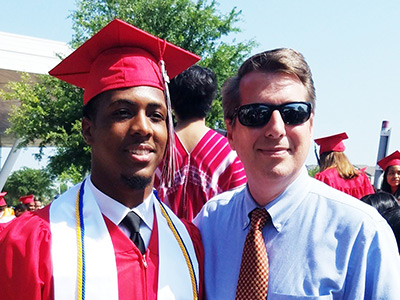 A great relationship was blooming, when Terrance's mother felt it best to move back to Alabama. Layne and Terrance kept in touch through emails and phone calls. Mrs. Ginger continued to pray.
Fast forward to June 2018. Layne received an invitation for he and his family to attend Terrance's high school graduation; with a football scholarship!
Kids Hope USA believes that some are called to be a mentor or prayer partner. If you believe you are being called, please contact Annette Lamond, Kids Hope USA Director and member of First Presbyterian Church (annette@fpcbr.org or 225.773.8745).