Momentous, Meaningful and Memorable
It's that time of year. Teachers get ready for a much-needed break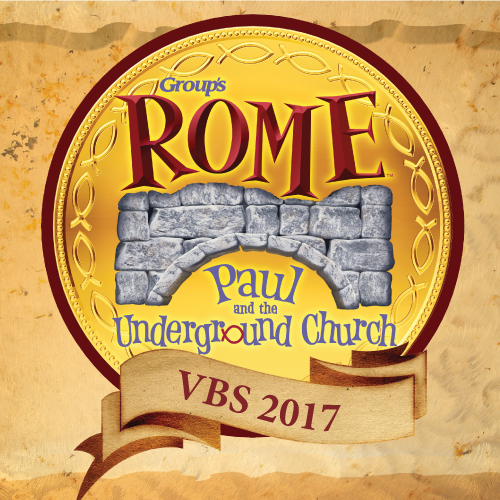 and parents readjust their lives for summer. We plan camps, vacations, play dates and extra family time. As teachers wind down children's ministry winds up. One of the greatest ministries in our church is Vacation Bible School. Why is our VBS ministry so important?
During VBS we have our children with us for an entire week of the summer. This is so exciting for us in children's ministry. We take this time seriously and provide a fun and dynamic way to teach children the Bible and point them to the gospel. We use a variety of teaching elements to reach kids for Christ . . . music, drama, art and physical education.
So, this is great for kids but why is it important for us? We are in this together! During each baptism at First Pres we take a vow to set a godly example and invest in the spiritual nurture of our children. My husband Kinch and I do not have family in Baton Rouge. We could not have made it through our journey as parents without our church family, the nursery staff, the children's ministry team and the many Sunday School teachers that have poured into our children over the past eight years.
VBS is an excellent opportunity to minister to our children in our church and in our community. By word of mouth, we continue to increase our numbers each year. Friends invite friends. During the week of VBS, our church becomes a melting pot for kids from different schools and different backgrounds.
VBS serves as an opportunity to reach families for Christ. We offer home connections for parents so they can connect their kids to the gospel at home. Kids learn and guess what? They want to talk about it and have lots of questions about the Bible and Jesus. Some of them even give their hearts to Jesus. We equip parents to foster these conversations at home and often times parents themselves are being spiritually impacted by what their children are learning at VBS and talking about at home.
We want to foster spiritual formation for our children, volunteers and parents. VBS will not only foster spiritual formation but you will end up spiritually refreshed. Our VBS leaders, teachers and volunteers leave VBS week so spiritually full we start planning the next year the following week. We leave singing hymns with our children, talking about the Bible, discussing the gospel of Jesus and jamming out to fun and exciting songs from our VBS CDs. Last summer my family and I took a road trip to New York and we listened to our VBS CD over and over (and over) again.
As we like to say during VBS week, "Keep calm and VBS on!" Please join me in praying for our children the week of VBS at First Presbyterian.