A Christmas to Remember and a Year to Forget!
Ever since I was old enough to understand the concept, I've been sad when one year passes to another. But this year, well, I'm ready to be done with 2020! We've seen a ridiculous amount of upheavals followed by more upheavals. Fresh start, please!
Thankfully, Christmas is coming. I'll be pining for standing room only packed out live nativities and Christmas Eve services. But we can't do any sardining now! Still, we've had our creative caps on trying to figure out how we can get all the people who want to keep Christmas with us attending in a safe way. Details are to follow, but we're deep into exploring having outdoor services run concurrently with indoor services! Including one with animals! We're considering implementing a ticket system so we don't have to turn people away, but can offer folks a seat at that the service they choose in the venue they choose with good distancing. Yes, it's going to be different. But when I think about being in the terraced garden, with a fire blazing in the fireplace, bundled up and raising our candles in the dark, it sounds pretty Christmassy to me! Pray for your elders ands staff as we make decisions, and watch our website and bulletins for more details.
Our December sermons will be built around Lost Verses of Famous Carols. We had a lot of fun several years ago uncovering seldom sung lyrics in beloved Christmas songs. Well, we've found some more little known words from O Little Town of Bethlehem, Silent Night, O Come All Ye Faithful and Hark! the Herald Angels Sing. So we not only get to sing these great carols, we get to dive deep into their content.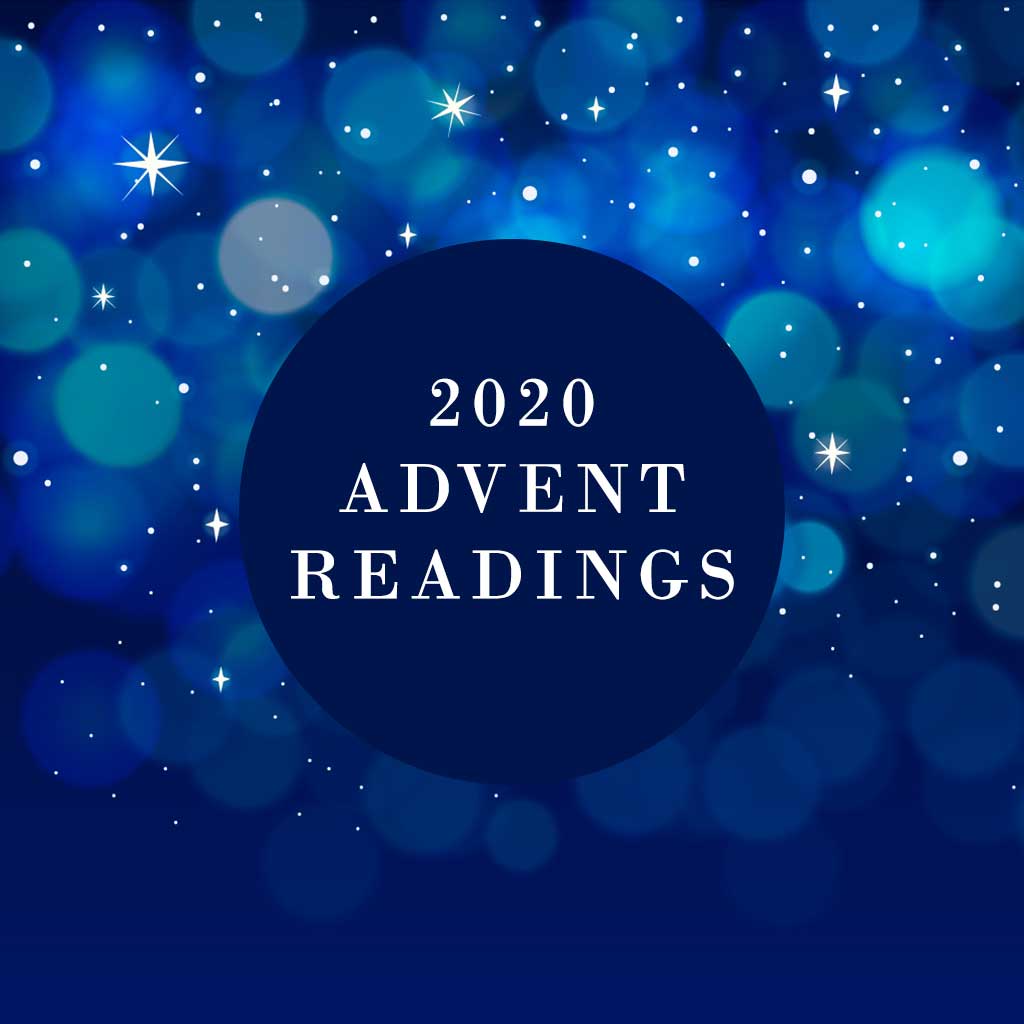 I'm very excited about the new advent calendar that's been created for our daily readings during this sacred month. Beautifully designed by Katie Robinson, Katie Forsthoff and Mitzi Barber, the readings are coordinated with our sermons and include lovely breath prayers to take you deeper.
Meanwhile, we look forward to a special Sunday of music on December 13. The worship team and chancel choir will combine with an orchestra to present "Hail the Blessed Morn," a program highlighting the rich musical tradition we have at our church through Christmas favorites.
Movies You're Not Supposed to See
Tired of formulaic Christmas movies? Want to think more deeply about what's going on in our society? I have three movies for you that challenge the status quo. Each is disturbing, provocative and rousing. I believe you can't not view these films as part of the ongoing dialogue in our culture. Each one makes a well-produced, captivating watch. Unplanned. This is the story of Abby Johnson, a former Planned Parenthood clinic director who discovered the economics of the abortion industry, the dehumanization of women clients, and the horror of the procedures. Uncle Tom: A Narrative History of Black Conservatism. Prominent African Americans challenge the narrative of dependence. The Social Dilemma. Former creators and executives from Google, Instagram and Facebook warn of the monster they created through the algorithms of manipulation on our favorite media sites. A chilling warning. I'd love to hear how you respond.
Yes, 2020 may be a year to forget, but it only makes me more eager to keep a joyful Christmas with you dear flock!