Say Whaaaaaat?!
Have you ever thought about what kinds of things people asked Jesus? They made all kinds of requests. They had all kinds of questions. Pharisees, demons, disciples, sick people, rich and poor, seekers and cynics, even Jesus' own mother and the devil himself made asks. Some tried to deflect him from his mission; some just needed mercy. As a reader, I've thought with surprise, "I can't believe you just asked that!" Many times, of course, there was a question within the question. There was another layer of meaning beneath the surface. Jesus always answered the deeper need. He always addressed the true motive. And his replies always opened a way for transformation.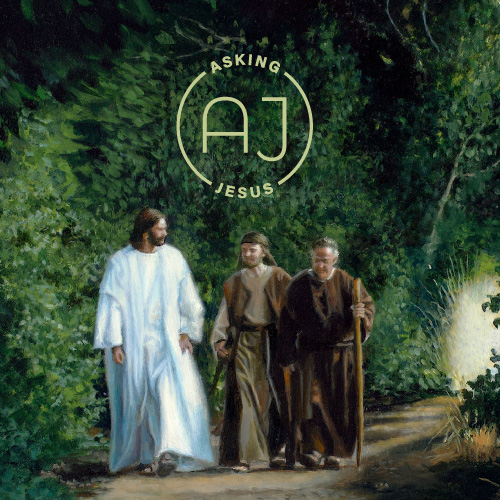 I had not spent much time thinking about this gospel category of requests and replies. But once I did, I felt like I encountered Jesus in a fresh, compelling way. I'm very excited that you will soon receive
Asking Jesus
, our 2022 Lent book. You'll be invited to join me in exploring 42 requests made of Jesus. I predict you will discover that many of these questions are
your
questions. You'll realize, as I did, that we make all these same requests today. So Jesus' replies relate directly to our lives. This Lent, we'll be able to meet Jesus again, but as if for the first time. All in about 20 minutes a day during the season of Lent.
Once again, your elders and deacons will be hand delivering your books. (Those who live outside the metro area will have their book mailed. If we miss you, please let us know!). There will also be extra copies at the church. Day One is Sunday, March 6, and our sermons will be related to our readings. You can also get connected to a home group to take your explorations even further. And, of course, you can sign up to receive the daily readings sent to you (or 1000 of your friends) by email.
Click here
to subscribe.
I love to keep Lent with you by intensifying our focus on our loving, saving Lord. Further up and further in dear flock!
Welcome Emily Viguerie!
On March 7, Emily Petty Viguerie will begin as our Director of Community Life. Emily has been a member of FPC since joining with her family in 2007. She graduated from Dunham and then LSU. Last year she married Russ Viguerie. She has been active in a women's Bible study for 20-somethings, and brings a love for Christ, for people and for the ministry of our church. We're thrilled to find someone who knows our church culture and brings fresh energy for welcoming new members and connecting long-time members.
More about Emily