The Deeper Challenge in Cancel Culture
The strife is everywhere. Between friends. Between family members. Between generations. A great divide seems to have opened up. Everything seems political. Everything seems to be about race. Everyone is always offended. We hate the conflict but don't really even understand it. What's going on?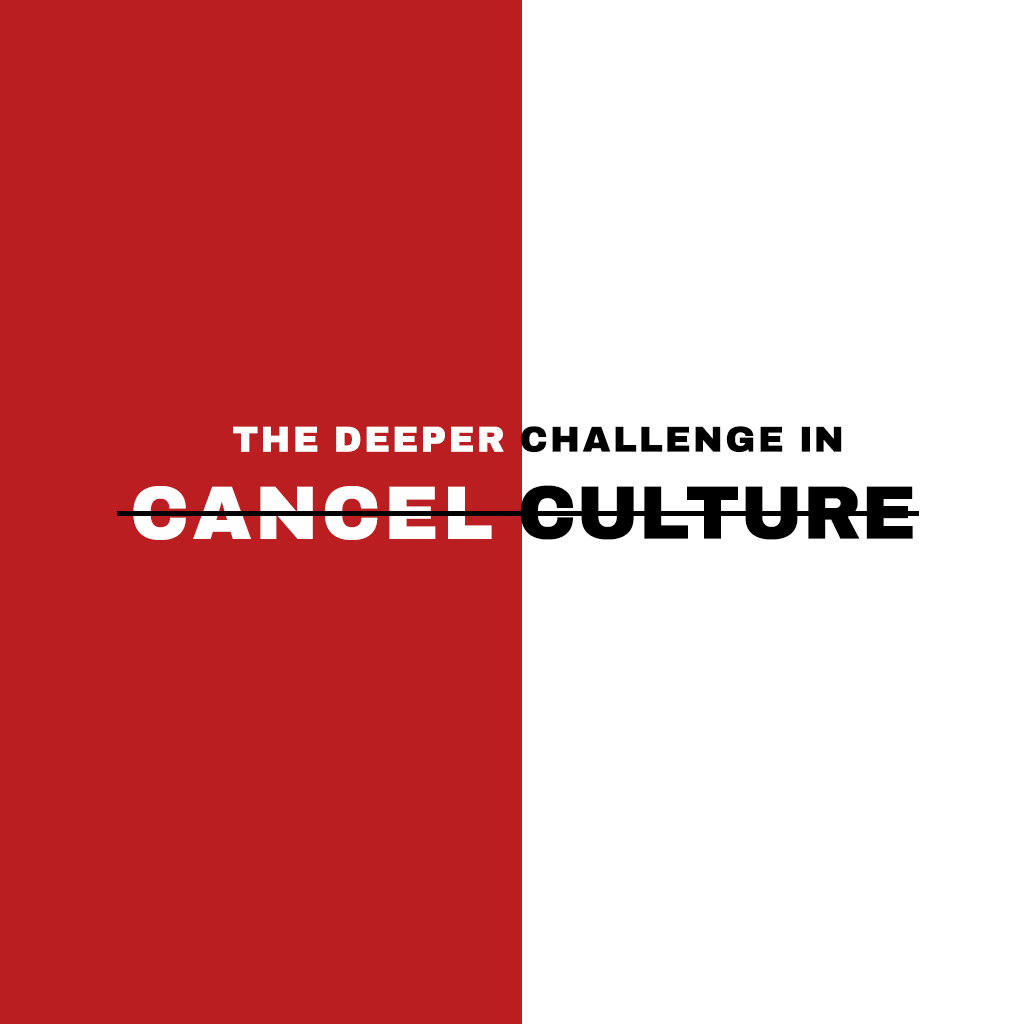 The church of Jesus faces particular challenges. We know we are sent to the most difficult and desperate people and places with the gospel of Christ. We know Jesus loved the outcast and challenged the powerful. We resonate with the yearning for equality. Yet we feel that something is amiss in the demands for justice that want to deconstruct the way we've always lived. It's hard to sort out Christian compassion from "woke" compulsion.
The mission of the church remains the same: to bring the gospel to the ends of the earth, to regard everyone in the loving light of Christ. Yet we face increasing hostility. In fact, we face competition. There is a worldview competing with us for adherents. A religion that wants to replace us. It's a religion of harsh legalism and burning urgency that demands total allegiance. It's a promise of an earthly utopia that has no blue print except dismantling structures deemed oppressive. It resists being identified and wants everyone to view the world through its lens as the "normal" way of seeing.
Call it cancel culture, cultural Marxism, woke theology, or simply "justice, equity and diversity." Whatever the label, it has a source. The technical name is Critical Theory. Christians of all ages need to understand the view of the world that underlies so much of today's discussions. We need to be able to grasp what's being said in order to evaluate if it's really compatible with the gospel.
Our "Stay-Treat" on August 20-21 will feature three dynamic
presentations by an expert in Critical Theory. Dr. Neil Shenvi brings the rigor of his background in theoretical chemistry along with his unique ability to present complex issues clearly. You can read more about Neil at
shenviapologetics.com
.
Please plan to join us. And bring a car load! We can't afford not to understand what's going on in our current cultural conversations.
The Deeper Challenge in Cancel Culture
First Presbyterian Stay-Treat, August 20-21
Talk 1: "Critical Social Justice and Christianity: Are They Compatible?"
Talk 2: "Critical Race Theory: A Deep Dive"
Talk 3: "Christianity and Justice: Cautions and Suggestions"