Give Glory! Stewarding God's Grace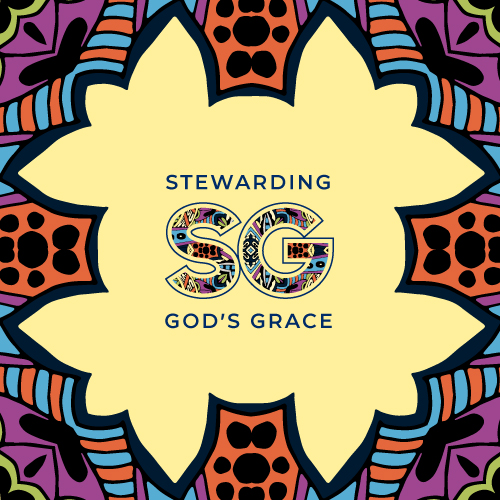 Suppose you were down on Bayou Black and saw the sun setting all washed with pinks and reds. What would you do? Maybe speak. "That's gorgeous!" Maybe take a picture. "I have to show this to everybody!" Or maybe you want a picture so you can paint it. You just want to soak in and give back some of that beauty. Maybe you just take it all in quietly, praying in your heart, "Thank you God." We encounter beauty and we want to respond.
Here's news. God himself wants us to reply to the beauty he reveals! He wants us to make a return. To thank him with full hearts in worship. And to share with others the treasure he has revealed to us.
There is nothing more beautiful in all the universe than Jesus. He is the face of God shining on us. He is the heart of God opened to us. When we catch sight of the risen Savior holding out his nail-pierced hands in welcome, our breath catches. This is how you love me? "Come to me," he beckons. And our hearts leap toward his open arms in full devotion. When we perceive Christ's beauty, we want to tell him, "You're beautiful!" We want to declare that beauty. Sing it. Draw it. Guard it. Share it. Serve it. Drink it in and give it out joyfully.
Our triune God eagerly desires us to reply to the beauty of the love he shares. There are a myriad of ways to do that. Peter wrote, "As each has received a gift, use it to serve one another, as good stewards of God's varied grace." God shares his beautiful grace through his people. His glory gets made known through all the ways we offer back from what we have received. This can be service or teaching. Hospitality or administering. Preaching or cleaning. Changing babies or singing. Giving money or spending time. Studying or painting. We give glory to our glorious God as we adorn him through the ways we offer back ourselves.
That's our focus this fall. We want to celebrate the ways we are stewarding God's grace through our church. You'll be amazed to realize all the ways you are already doing this! On November 12, we want to rededicate ourselves as a reply to Christ's beautiful grace. We'll make our financial commitments, of course. They're crucial! We'll also offer back the places where we are serving and where we might like to serve more in the future.