Press into Jesus
As for me, it is good to be near God (Ps. 73: 28). This verse became my personal theme last summer as I had the luxury of intentional time to be with the Lord. Out of those times of personal worship and deep meditation came our study for Lent. I'm eager to share it with you, and personally eager to return to the practices that refreshed me so much.
Lent begins this Wednesday! As ever, we will host a noon service in the chapel. This includes the marking with ashes as we prepare for this intentional season of focusing more on Christ.
Then, I heartily invite you to participate vigorously in this year's theme: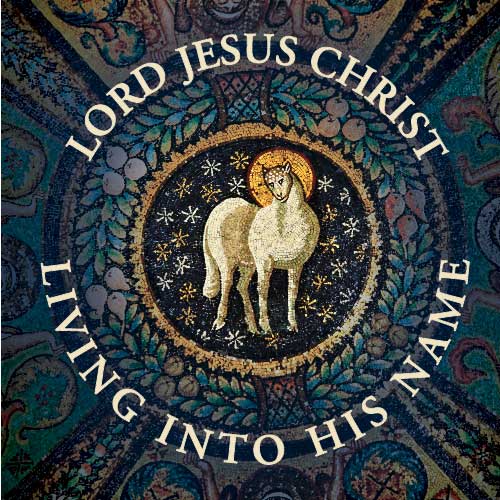 Living into His Name
. We will be raiding the vaults of Scripture for treasure! Each day we will bring forth a jewel, a beautiful name for Jesus. We will study it and pray it, inviting Christ more deeply into our hearts as we more robustly praise him through his names and titles.
What's new this year is the ways in which we will strive to move through head knowledge to heart-knowing. Every day I will invite you to close by praying in song: and there will be links to our website where each song will be presented by our own team of Lauren Honea and Joshua Staes, accompanied by Rachel Reese and Steve Gustafson. You can sing with them! Every day I will invite you to use the ancient Jesus Prayer. We will have an opportunity to discover something most Presbyterians have never been taught: how a repetitive Scriptural prayer can dramatically deepen intimacy with Christ. In the home groups we will study Bible passages and also practice time-honored forms of prayer by which Christ can fill our hearts. In our Sunday messages, we will extol the name of the Lord Jesus Christ by working through the great Bible themes of his person and work.
I can promise you: you won't be bored! But you will be nourished, stretched, comforted and challenged. If you and I engage this study daily for 42 days, trusting the process, we will, without doubt, know Christ in a marvelously deeper way. Dive in with me! As for me, it is good to be near God. And, as ever, it is good to be your pastor!