O. . . O. . . O. . . Merry Christmas!
Of all the prayers made in all the world, not very many get recorded. And almost all of the prayers written down are buried or lost within a few years. The sift of history is both brutal and clarifying. Only a few prayers survive in use for centuries.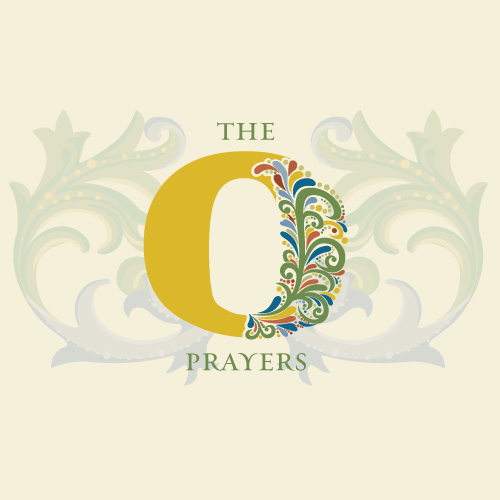 This Advent, we're looking at seven of those survivors. The "O Prayers" will guide our preparation for Christmas. They're so named because each starts with "O," followed by a title for Christ found in the Old Testament. These seven names for Jesus tap into our deepest human longings. We all yearn for the key, wait for the dawn, ache to know the root and source of our life, and desperately hope that God is with us. We'll be exploring the Scriptures underlying these prayers in preaching, music, visual art and daily readings. You'll be amazed how relevant prayers from the 6th century are to daily life in the 21st!
So, be sure to pick up a copy of your Advent reading guide. This will lead you through the Scriptures that inspired the "O Prayers," as well as give you the prayers themselves, poems based on these prayers by our friend Malcolm Guite, and the words to the hymn "O Come, O Come, Emmanuel." Also, mark your calendars for the Christmas cantata December 19. It's a commissioned work based on—wait for it—the O Prayers! Also, several artists in our church have contributed artwork inspired by these prayers. This will take us to Christmas Eve where I'll be preaching at 11 am, 4 pm and 6 pm on what it means that Jesus is Emmanuel, God with us. I love to do Christmas with you, dear congregation, and I'm so thankful we can be fully back in our beloved Sanctuary.
Astounded
Your response to both the Building Up campaign for mission and the 2022 stewardship has been astounding. You move me deeply with the faith that leads to such generosity. These ties between our church and key mission partners will nourish our faith for years to come. I can't wait to share the numbers with you once all the pledges are in. Meanwhile, we will surge into the work of the church for 2022, riding on God's leading and your dedication. Thank you for loving your Lord so well through your church!