What's the Big Deal About Small Groups?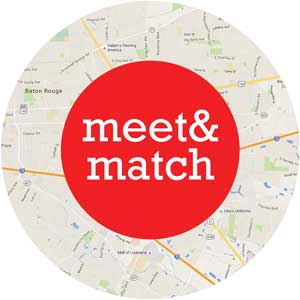 Let's face it—these days it's easy to put together a really wonderful worship experience in the comfort of your own home or car. You can download the best music, find the best preaching and tailor everything to your most particular desire. But guess what? Finding the best of everything on your own is the worst way to go about the Christian life. Why? Because we need each other in order to grow as Christians. As one author puts it, "your walk with God is a community project."
It's because the Lord has built into us a need for community that First Presbyterian is making a strong push this fall for greater involvement in small groups. In particular, we are re-launching our home fellowship groups (remember the groups from Lent?). These groups are a great opportunity to get together with others and experience the truth of the gospel together.
Let me give you a quick glimpse of how things are going to roll out in the early fall (we're planning for these groups to begin right after Labor Day).
• Groups are already starting to organize. In fact, this is a great time for you to start discussing the idea of a small group with your friends and neighbors. Been in a group before? Talk to those group members. New to the small-group-thing? Start talking to those you know about getting together. It's really that easy.
• Then, as August ramps up, we'll host two major small group events—we're calling them Meet and Match events (m&ms!)—and they will take place in the reception room during the Sunday mornings of August 21 and 28. These events will simply let you find a group based on the criteria that matters most to you. All of our groups will be represented, allowing those unattached to mingle, meet and match up with those that represent the best fit. It's like speed dating for small groups!
• The majority of our groups will then get together weekly (between Labor Day and Thanksgiving) and study the Bible passage that was preached on the previous week. With the content already delivered and discussion questions provided, we think getting together will be both easy and flexible.
Our goal is to have 500 people connected in a small group. That's an ambitious goal, but I think it's doable. Will you consider being one of those people? I hope so.
July Combined Worship and Sunday School
During the five Sundays of July, First Presbyterian will come together for one single 10.30 am worship in the Sanctuary. We'll have three adult Sunday School options. Each begins at 9.30 am with combined worship following at 10.30 in the Sanctuary (No SS on July 3):
1. Christianity Explored. A good class if you…a. Aren't sure what you believe or are new to church and/or to Christianity. b. Have a friend who fits into that first category. This is a great class to bring a friend. c. Have been a Christian for quite some time. It's easy to forget what it is like to hear the Gospel for the first time. Come and hear it afresh and be reminded of the core message of Jesus' life, death and resurrection.
2. "Side by Side." This class will explore deeper the book, "Side By Side," that was given out a few weeks ago. Come and discuss what it means to be needy and to be needed—the roots of true community. Call the church office (387.0617) if you need a copy of the book.
3. Global Outreach. Let MacGregor Magruder and Whitney Alexander walk you through the materials Mac uses on the mission field and learn more about God's mission in the world. We encourage you to invite a friend for these blended services.