So Many Ways to Go Deeper in Christ This Fall
Jesus said that the greatest commandment was to love the Lord your God with all of your heart, soul, mind and strength. The second is to love your neighbor as yourself. These two commandments summarized all of the Old Testament Law and Prophets. Here at First Presbyterian, we have a long tradition of living out these two commands in a myriad of very practical ways. Every Sunday, our heads and hearts are captivated by the high view of the Scriptures being preached, and every Sunday, we offer outstanding Sunday school classes to help foster depth and community. Truly, loving God and loving others is a joy to live out here at FPC!
This August and September we are offering even more opportunities to live out these commandments. The first opportunity will be the Complete: Why Jesus Alone Is Enough Family Stay-Treat with Dr. Mary Willson. For those of you who were here a handful of years ago, Mary was our Women in Ministry Director before our beloved Elizabeth Parker arrived. The Lord led Mary to leave our church to pursue a Ph.D, that she might be able to further equip the body of Christ. Now we get to be the beneficiaries of her hard work!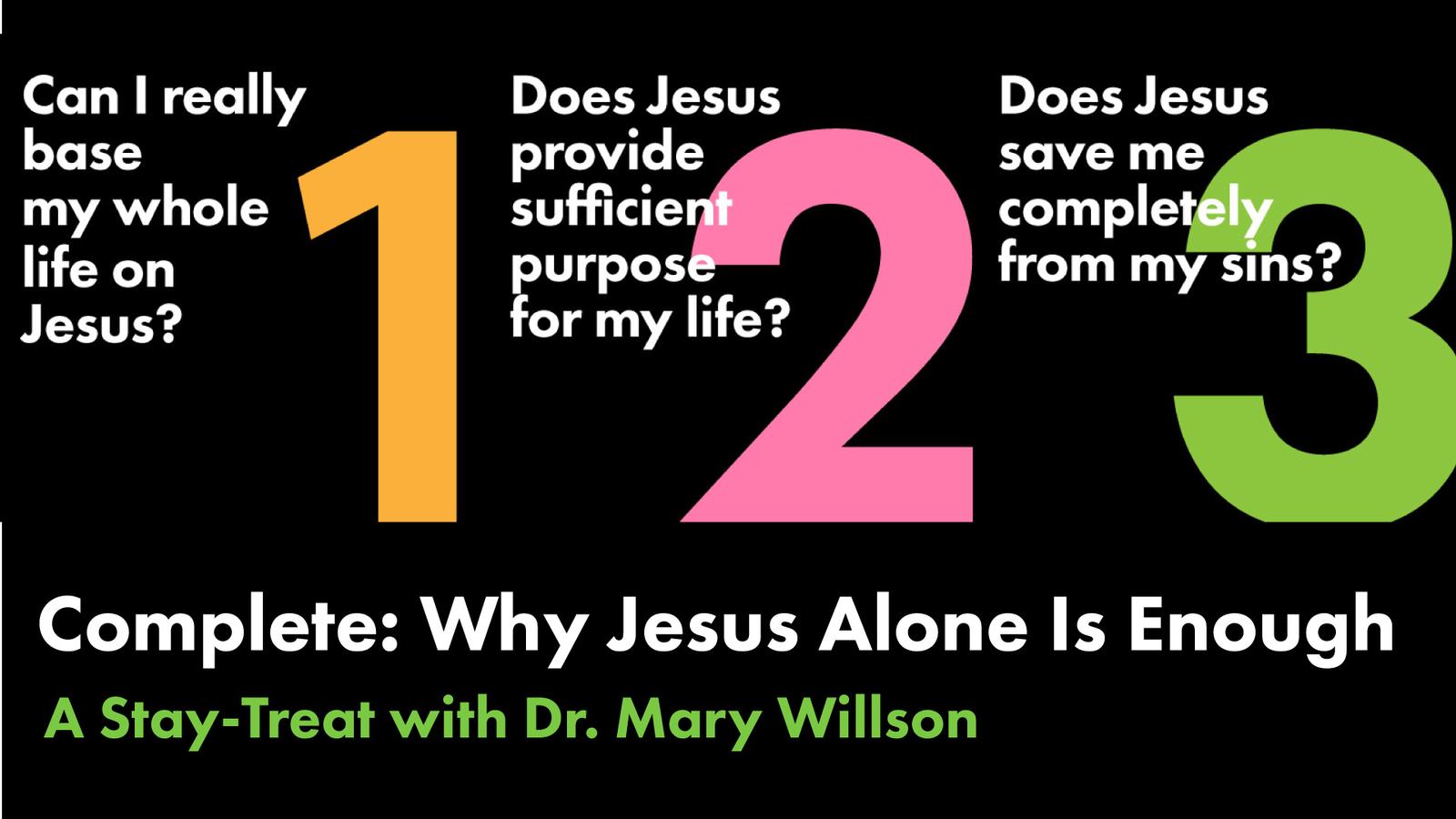 By carving out time from your schedule to attend, you will feast on the relevancy of God's word as Mary unpacks Paul's teaching in the book of Colossians. Those in Colossae battled dangerous teachings that tempted the Christians to look for something "deeper" than Christ, something more "relevant" than his commands or more empowering than our union with him.
Paul dramatically shows that both the person and the work of Jesus Christ are completely sufficient to fill our needs and repurpose our lives. Mary will help us explore these sparkling truths and others. This family retreat will begin at 6 pm on August 10 with dinner and will conclude at noon on August 11. The beauty of being on a Stay-Treat together is that there will be plenty of time to connect over meals and breaks to process what you are learning in community with others. For more information and to register click the button below.
Another outstanding opportunity to plug into the body here at FPC is through our small groups. Every fall, we join together in living rooms across the Baton Rouge area to study the Scriptures and form friendships. This year the content for most of our small groups is going to be from a book entitled, Gospel-Centered Life by Robert Thune and Will Walker. This book, comprised of 9 short lessons and exercises, delves into the heart of walking in truth and grace. I have recently led a group of men through the book and our conversations from these 2-3 page chapters have provided some of the most invigorating conversations our study has had in a while. I'm eager to have our church engage with this book! One other small group option to note is that there will be a group focused on parenting using Family Life's new content entitled The Art of Parenting. We are hosting a "mix-and-match" after worship on September 9 to help connect interested people to groups.
The last opportunity I wanted to share about that will be kicking off this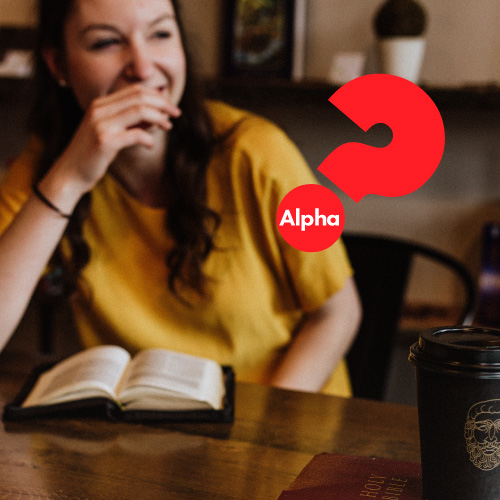 fall at FPC is called Alpha. Alpha is a series of sessions exploring the Christian faith that God has used around the world. It creates space to explore life's big questions, to say what you think, and to hear other people's points of view. It is a global conversation that began in London which millions have gone through in over 168 countries and into 112 different languages. We are hosting Alpha Sunday mornings beginning September 16 continuing to October 28.
Click here to learn more about the Alpha
Course.
Darin Travis
Director of Discipleship, Men's Ministry and Young Adults