Children's Ministry Update
If your kids are like mine, they enjoy watching church from home, but they are eager to be back with friends on Sunday mornings. We know it's been a long season apart and the following is our current plan to come back together in-person.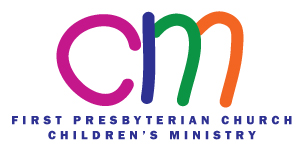 We will begin childcare for the little ones (birth through Kindergarten) in the So Loved hall on August 16. More information will come in the next few weeks with the particulars, but we will strive to provide a safe environment by following local and national recommendations.
We are planning to launch children's ministry for Kingdom Kids (1st through 5th graders) on September 13. By launching this ministry after Labor Day, we will be able to assess how school openings have been going and what the state of the virus is here locally.
Like you, we want to strive to keep our kids safe, to return to some normalcy, and most of all, to walk by faith in God as our ultimate provider for safety, health and peace. We are excited for all that God has in store for our children in the coming year! By the way, Sunday school for older kids (confirmation through high school) and for adults will launch on September 13 as well.
Please pray with me that our children walk deeply with the Lord during these uncertain times, and also please ask God to provide his perfect fit for a new Children's Ministry Director. I am happily serving as the interim director (along with Kelly Wood as Discipleship Facilitator) and have full confidence in our boots-on-the-ground ministry coordinators
Karah Guillory
,
Kendra Bremer
and
Rebecca Dees
. We believe God has just the right person to give focused leadership to the overall children's ministry.
Thank you for partnering with us in prayer that our church might glorify God!